Luxottica's monopoly disadvantages consumers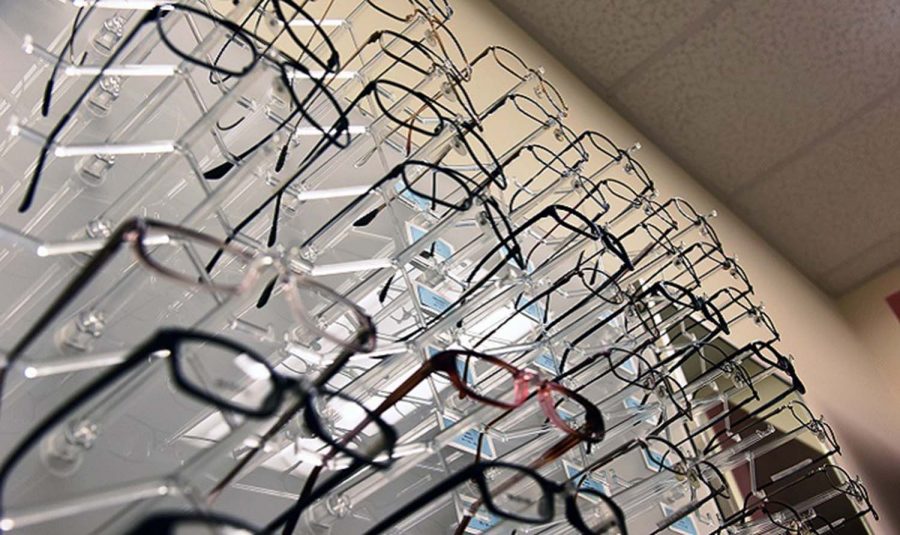 Michelle Rincones-Rodriguez, Staff Writer
February 27, 2019
As anyone who wears prescription glasses or any sort of eyewear knows, buying new glasses can be very expensive. These collections of plastic, glass and metal that cost $20–25 to make can oftentimes be sold for over $300. Eyewear consumers are being robbed before their eyes without even realizing. The answer to how is a simple one: a monopoly called Luxottica. 
Let's talk numbers. Luxottica is a private company that controls over 80 percent of the major eyewear stores in its $114.9 billion global industry, according to Statista, which gives them a completely unfair advantage over other smaller companies. The corporation produces over 93 million pairs of sunglasses and optical eyewear, and gains over €4 billion in revenue, according to Luxottica's official website. 
Luxottica's Wikipedia page also states that the company owns 22 brands and retail stores, while also making eyewear under the license of 19 different designer labels. Andrea Guerra, the CEO of Luxottica from 2004 to 2014, stated in an interview with 60 Minutes that at least half a billion people were wearing Luxottica glasses. 
Luxottica has also been highly criticized for their high prices on name brands such as Ray-Ban and Oakley, which are extremely overpriced for no significant reason, often pricing these designer shades 20 times more than what they cost to make. Although this is a scam and extremely unfair to consumers, Luxottica does have the power to dictate their pricing due to how they have popularized their brands globally. 
Luxottica owns many influential brands who try to advertise as separate companies, but all are under the same ownership. The company is essentially lying to its consumers, selling them the false belief of choice in the glasses they buy. 
The Luxottica Wikipedia page states specific brands that are owned by Luxottica, such as Ray-Ban, Oakley and Vogue eyewear, and the company has a license to design for many well-known designer labels such as Giorgio Armani, Burberry, Chanel, Coach, Dolce & Gabbana, Michael Kors, Prada, Tiffany & Co and Versace, among many others. 
Along with brands, they also own retail stores such as Sunglass Hut, LensCrafters, Pearle Vision, Target Optical, Glasses.com and even EyeMed Vision Care, a vision insurance chain store.  
Luxottica's power comes from vertical integration, which occurs when a company controls more than one stage of the supply chain. Luxottica not only owns their own eyewear brands, but also boasts their own retail locations. Because of this, Luxottica has control over making the brands they are selling in their stores the first priorities and refusing to sell the brands of any competing companies in order to buy them out later and give them no chance at ever being able to even compete. 
Luxottica's top seller is currently Ray-Ban, a company whose glasses were once sold for just $19 at gas stations and convenience stores until it was bought and transformed by Luxottica. Now they have over 7,000 stores in just the United States alone and typically sell for over $150. 
Luxottica redesigns brands for them to appear trendy and make the company more of a profit along with other scams consistently used by this monopoly, such as adding a small logo to the sides of glasses in order to justify increasing the price by hundreds of dollars.  
Consumers of eyewear products may feel hopeless and that there is no way to protest the ridiculously high prices of Luxottica brands, but there is. There are other smaller eyewear businesses, typically online, that sell high-quality glasses for a much cheaper price than Luxottica's retail prices. 
Smaller companies like these need support from consumers in order to even have a chance at competing against the ruthless monopoly known as Luxottica. If eyewear consumers want to be smart in purchasing their next pair of glasses of whatever type, they should research and buy brands that aren't Luxottica.