Purple Pride
Hockey raises money for cancer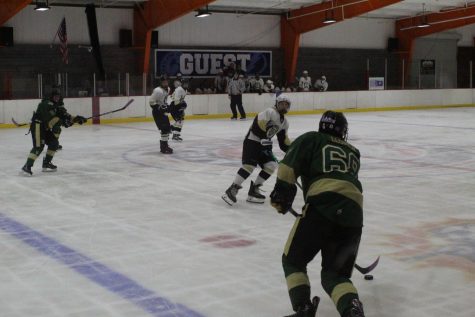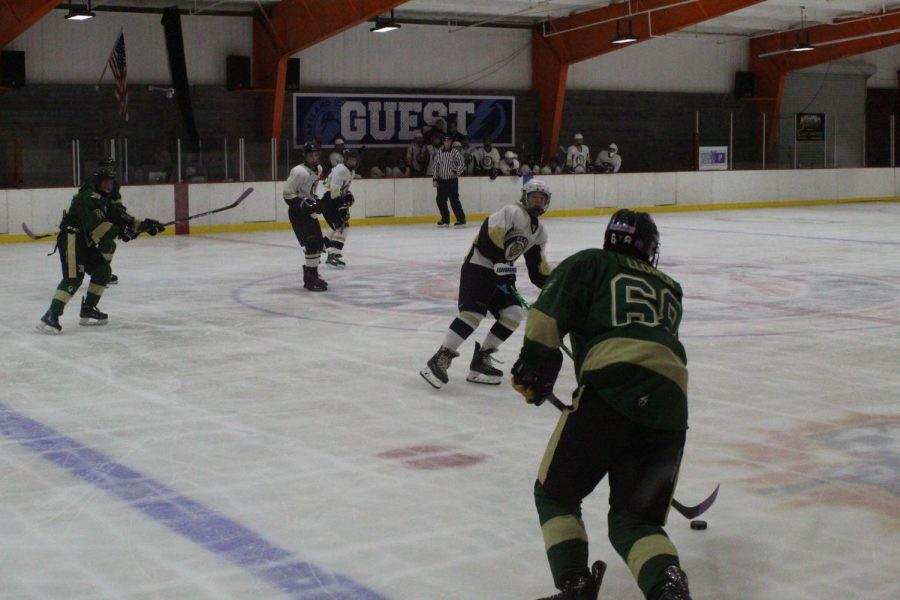 Purple filled the rows of the Lakeland Ice Arena Nov. 12 at the Hockey Fights Cancer night where the hockey team played against George Jenkins High School, winning 5-2.  
As spectators walked in the door, they were handed bows and programs by volunteers.  This is the first Hockey Fights Cancer Night hosted at the Lakeland location. Other years, the event has been held in various locations. 
"I feel I played better that game knowing that I fought for something that actually meant something," forward freshman Chris Hardin said. "It didn't feel like a normal Friday night game."  
At the end of the game, several players said they felt good that they could contribute to a good cause. All donations and money made from purchasing shirts were given to St. Jude's hospital.  
"I felt like I had something to play for," said Hardin. "And I thought about the people who couldn't play because of cancer. That made me inspired to play better." 
The team practices once a week. Several players are on travel teams, spending four days a week practicing hockey.  
"I feel like the chemistry on Plant is really good because we can see each other every day at school and hang out on the weekends," senior Chris Sullivan said. "Most of us have known each other for a long time so we're all pretty close." 
During the game, two players were out due to traveling for hockey on other teams. Sullivan felt that although the members were missing, there wasn't pressure to win the game. 
"The game was meant to raise money for cancer patients so win or lose it felt good to take part in that," Sullivan said. "As long as we played a good competitive game that's all that really mattered." 
In the end, senior Carpenter Mooney said he was happy that they were able to fight for the values the team believed in.  
"[Charity events are] super cool, we get to do something that gives tribute to the people who've gone through diseases like that," Mooney said. "We have a cancer survivor on the team and as a dad of one of the players, so it means a lot that we get to do stuff like that."