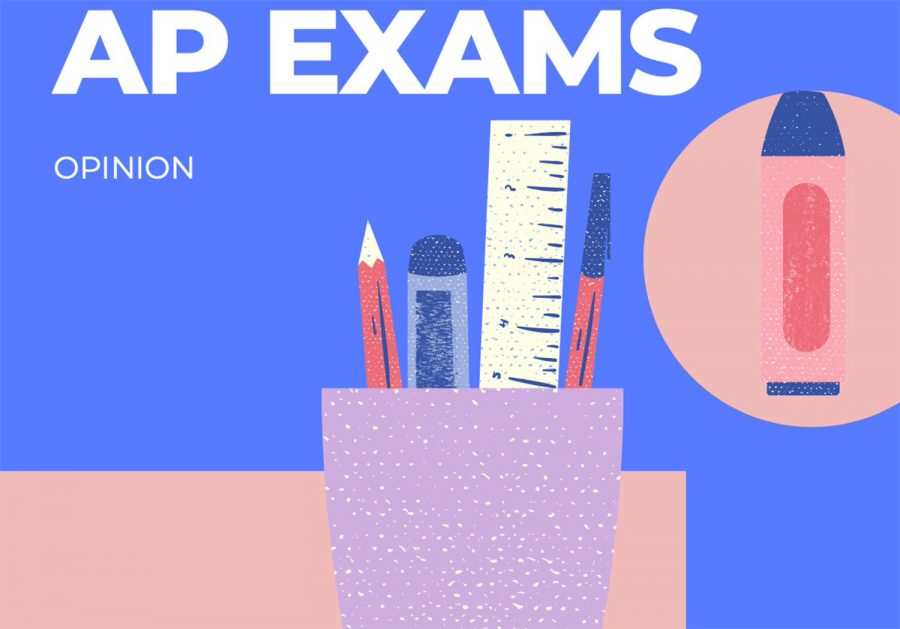 Izzy Antilla
Due to COVID-19, AP exams this year have gone through a series of changes to help accommodate students to the situation. I have mixed feelings about how they chose to adjust to the circumstances; while there are some positives with how they handled it, there are things that could be improved.   
First, I would like to say that no one could have expected this, and College Board is doing their best to help students throughout the exam process.    
Before I get into the test itself, I want to reflect on how they are providing review sessions and many resources to get help in covering all the information. I think this is an excellent way to help students who seek it, and even if you didn't put much effort into finding help, College Board has been sending emails with updates and ideas to prepare for the exam.   
While I have problems with the structure of the review, I applaud College Board for being clear to precisely what each of the classes is assessing and structure.   
For my AP Art History class, the last unit has been cut off, as many schools didn't get the opportunity to learn it, but College Board made it clear it wasn't going to be covered. They have implemented this in many of the other classes to help people who haven't finished the content. Another way they have helped my AP Art History class is by showing what essay styles the two will be, making it easier to prepare for the exam effectively.   
Though there is a lot of good ways, College Board has coped with this problem I think the structure of the exam for most classes, at least some of mine, don't thoroughly assess the students' knowledge of the course. For most classes, it consists of one or two essays, and because essays focus on one topic, I don't think assessing one or two topics can evaluate whether you know all the content.   
Like in my AP world history class, it's one 45-minute DBQ, which means if you weren't comfortable in one topic, and that topic turned out to be the one College Board focuses on, you might not do so well. Overall, I think it evaluates only one question, not the year of knowledge on the whole.   
Lastly, I would like to go over the cheating dilemma, while I agree people will cheat on multiple-choice, they will find a way to cheat on the essays too. Like, if the essays don't solve the cheating problem and they don't correctly assess knowledge, why has College Board stuck to this idea?   
I respect College Board for all the effort they have put into helping students the best they can, but that doesn't mean I don't think the testing style has some problems.