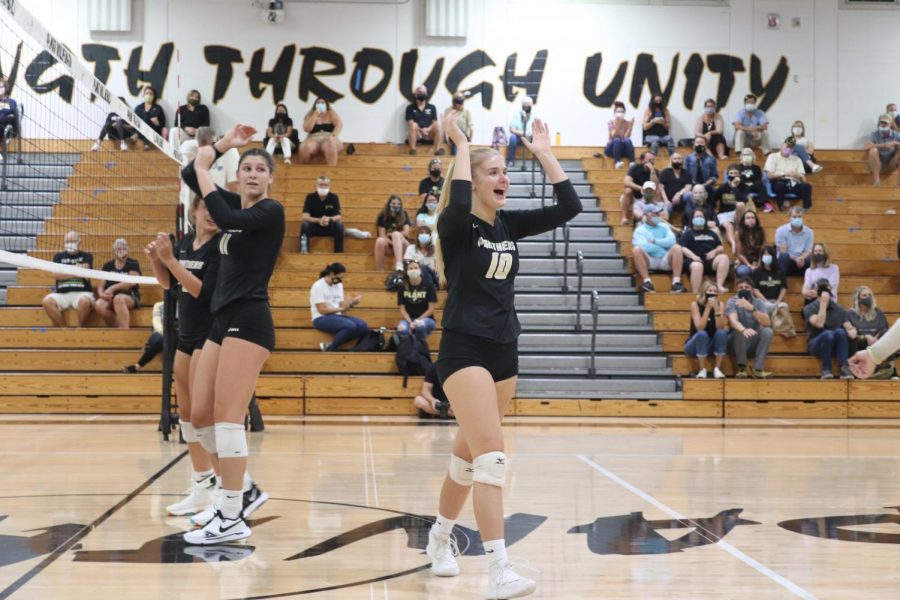 Anna Kadet
On Saturday, Oct. 31 the volleyball team defeated Vero Beach High School, making them the FHSAA Volleyball Class 7A-4 Regional Champions.  
"My favorite part of this season was definitely the game we played last Saturday at Vero Beach," senior Georgia Lowe said. "It was the best we've ever played, and it was so much fun." 
This season the team had a record of 21-8 overall and 4-1in their district.  
"I think the team's biggest strength is working really well as a team," freshman Bella Lee said. "A lot of high school teams are just girls thrown on the court working individually but for us everyone gets along and works as a team really well." 
With the 3-1 win at Vero Beach, the team is now moving on to the State Semifinals. 
"I'm super excited for the game on Saturday with the hopes that the team plays like we did last week, being calm and composed and having fun during the game," Lowe said.  
The team will host Lake Nona High School on Saturday, Oct. 7 at 2 p.m in hopes of advancing to the State Finals. 
"I am most excited for playing a new team and having fun," Lee said. "When we play good we have a lot of fun and everyone gets really loud. Our game plan is to stick to what we have practiced and work off our mistakes to prevail."