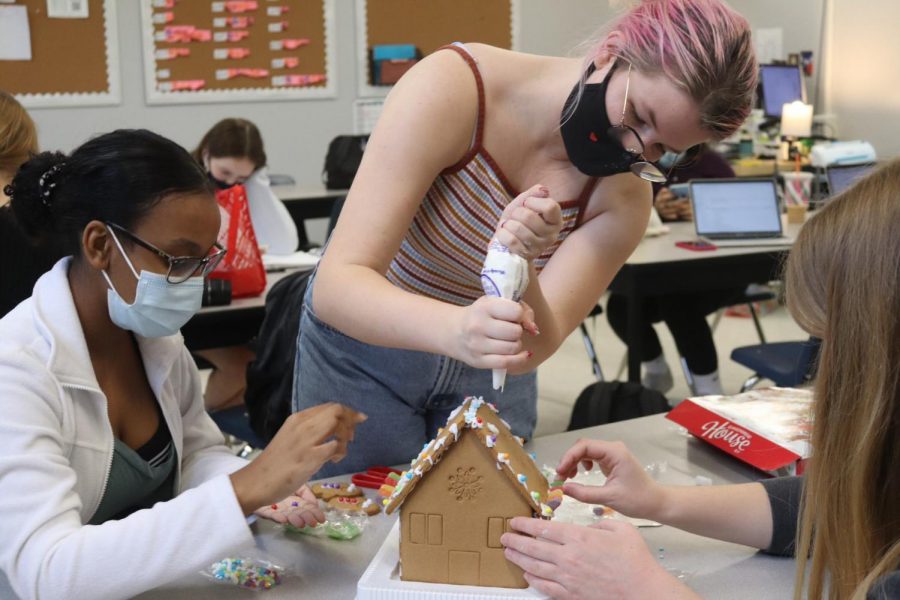 Kate Bernstein
To get into the holiday spirt, the newspaper staff decided to show off our artistic abilities by decorating gingerbread houses.  
As each group received one kit that came with a stand to hold the house, a bag of icing and the gingerbread slabs to build the house. To our surprise the kits we purchased did not contain pre-assembled gingerbread houses, so we actually had to build them, which posed a challenge for some groups. 
Once all of the groups got their houses standing, for the most part, it was time to start decorating. Some groups brought in things like pretzels and marshmallows to decorate, while others stuck to the traditional items given in the kit.  
Since they were all so different, instead of ranking the gingerbread houses, we had newspaper advisor Christina Porcelli give out superlatives. Here is what she awarded each of the six teams: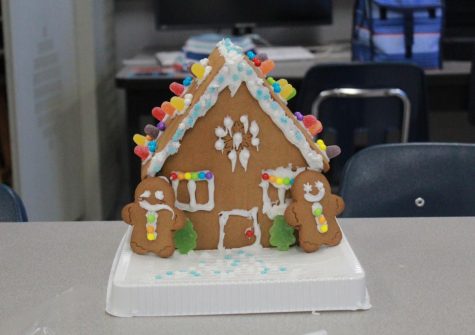 Best Teamwork: Hartley Hill, Emma Kuschmeider, & Eve Murdick
With being a team made out of two different tables, and with one of them leaving for a college resource appointment midway, I was impressed with how well this team worked together. They were one of the first teams to get their house standing, and part of that is due to how well they communicated with each other.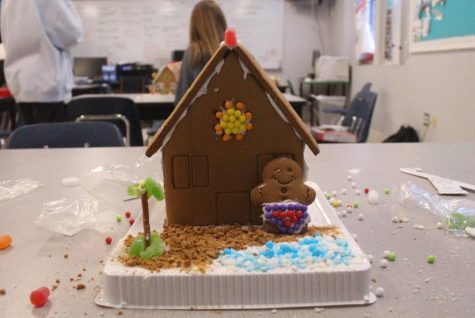 Most Resourceful: Hyatt Criser & Sam Macuare
This team really thought outside the box for their decorating materials. From Hyatt's found popsicle stick, to the use of chewing up gum to help build a palm tree, this team really got creative to create their gingerbread beach house. While most teams focused on the house itself, this team focused on the lawn, creating a beach complete with palm tree and a sunbathing gingerbread man in a speedo.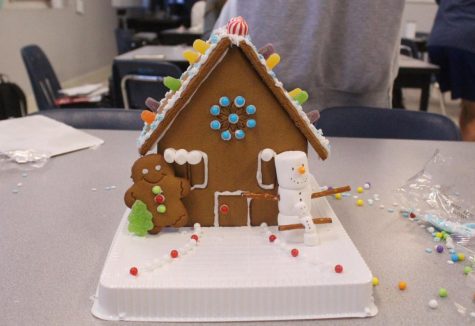 Cutest Handmade Decoration: Clio Bruno & Lauren Azevedo
The marshmallow snowmen made for this house were one of the cutest things I saw during the competition. One would have been good, but including the big one and the little one took it over the top.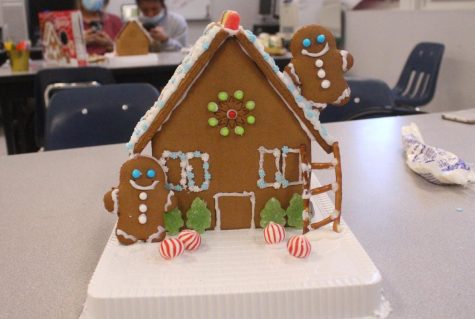 Most Storytelling Display: Kate Caranante & Avery Owens
This team really used the gingerbread men to tell a story with their display. They were the first team to get their house standing, so that gave them more time to play around with their display. Making the pretzel ladder and positioning it on the roof was a nice touch.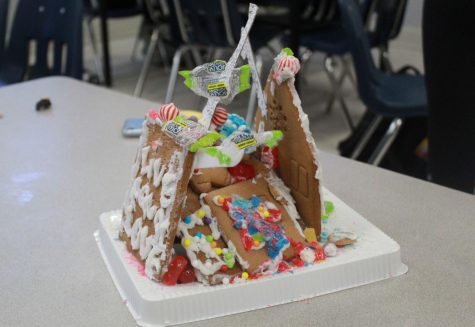 Best Use of a Motivational Quote: Ava Nelson, Izzy Antilla & Kate Bernstein
When this team couldn't get their house to stand up, they didn't let it keep them down. They embraced the "Live, Laugh, Love" motto and kept going. While not a traditional gingerbread house, they really tried to make the best of the situation and really loved their end product.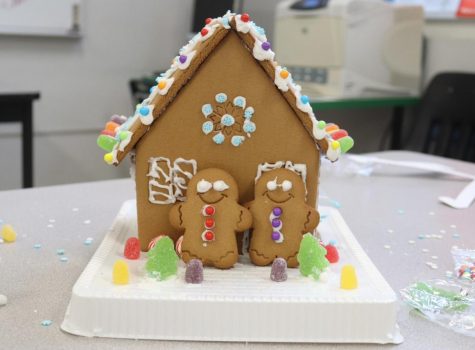 Best Late Entry: Julia Wolfe, Salena Kahassai, & Rowan O'Flanagan
All the members of this team were quarantined during our original competition, so as soon as they got back, we handed them the kit so they could experience the fun as well. They did a great job at first, but for some reason, their house just decided to collapse right before the ending photo was taken.