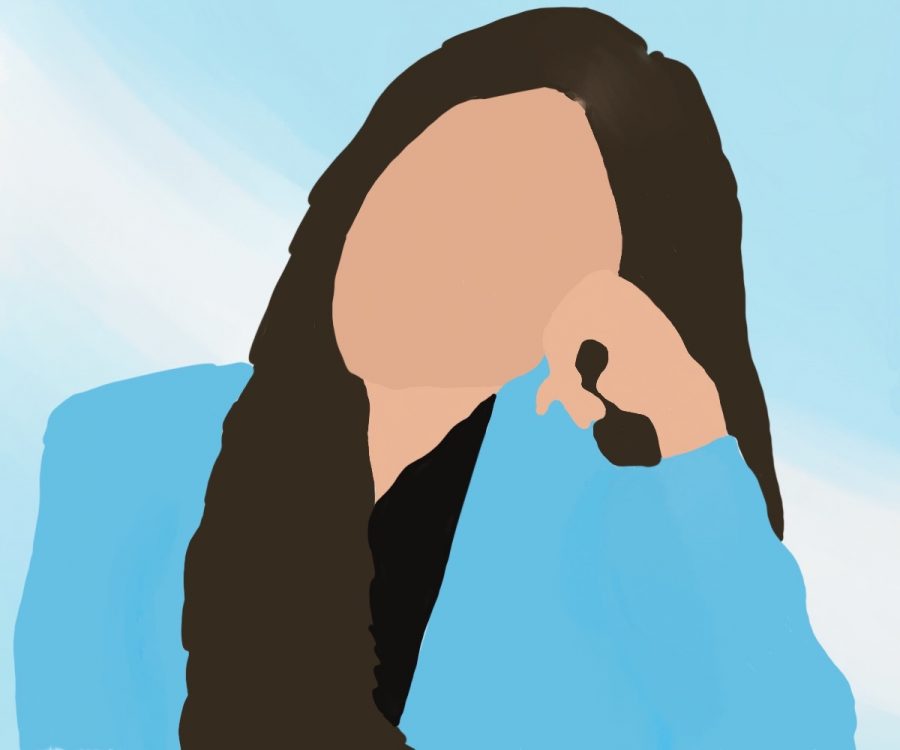 With the release of her debut single on Jan. 8, Olivia Rodrigo breaks records with her new song, "drivers license." The song instantly received mass amounts praise from listeners, and quickly shot up the charts. It currently sits at number one across multiple streaming platforms and millions have had it on repeat. 
17- year-old Rodrigo was initially known for her role as "Paige" on Disney's "Bizaardvark" and then grew a steady fan base when she took the role of "Nini" on the Disney+ original, "High School Musical: The Musical: The Series." Like many others, I was first introduced to Rodrigo's vocal talent through HSMTMTS. While watching, I was made aware that Rodrigo had the opportunity to write songs for the show, and when her song "All I Want" premiered in the show, there was no doubt in my mind that great solo music was ahead. 
The reception from "All I Want" makes Rodrigo's solo success not very surprising. After being released, it went on the be certified gold and gained traction as a popular audio used on TikTok. With that all being said, the writing of "drivers license" supposedly came about in a more organic context. 
In an interview with Apple Music, Rodrigo explained, "I was driving around my neighborhood, actually listening to really sad songs and crying in the car, and I got home, and I was like, 'Maybe I'll write a song about this, crying in the car." 
On Instagram, Rodrigo regularly posts clips of songs she has recently written. Either with her guitar or at her piano, you can tell that she is a gifted songwriter who naturally utilizes storytelling techniques in her work.  
The 17-year-old openly states that she gets inspiration from singer-songwriters like Lorde, Gracie Abrams, and Taylor Swift. Days following her song's release, Swift commended the song and wrote under one of Rodrigo's recent posts commenting, "I say that's my baby and I'm really proud." Rodrigo made a Tik Tok reacting to the comment and expressed her disbelief.  
In regard to the song itself, it is a ballad that depicts Rodrigo driving through the suburbs reflecting on a past relationship that ended in heartbreak. She unabashedly sings about her confusion, her struggle to move on, and the love she still holds for them.  
Production aside, "drivers license" is vulnerable, and heartfelt. Months ago, in July 2020, Rodrigo uploaded a video of her singing an early draft of the song on her Instagram and the emotion translated through the screen.  
With that being said, taking into account the recording, mixing and mastering, the song is not only lyrical, but also stunning in composition. Along with the layered vocals, there is a buildup and release that happens throughout the song and it is complimented with a more intense bridge that is definitely the standout moment. 
On the night of the release, the song was accompanied by a music video and the visuals go with it nicely. The video begins with Rodrigo driving on an empty street with hazy blue and purple lighting. The video seems to take inspiration from Euphoria's aesthetic (which is fitting for the song). A few of the shots, as well as the coloring in the video, can be compared to a coming of age film. The visuals are simple but pleasing in the fact that they it captures the essence of the situation in a way that matches the song's overall aesthetic.  
As a debut single, I think the reaction to "drivers license" exceeded Rodrigo's expectations. Within two weeks, the singer has gained more than three million additional followers on Instagram and the song has amassed over 200 million streams on Spotify alone and the number is still growing. 
The song has also received mass amounts of attention for its rumored ties to her past relationship with her HSMTMTS costar, Joshua Bassett, and his potential current relationship with actress and singer, Sabrina Carpenter. They have both released songs since Rodrigo premiered "drivers license". There is speculation about the situation being a PR stunt, and if so, I think it was very successful for all involved.
Regardless, I still appreciate the quality and execution of Rodrigo's song. To name a few of her other accomplishments, Rodrigo's "drivers license" broke the record for the most streamed song in a day for a non-holiday song on Spotify with over 15.17 million global streams. She has now sold over 500,000 units, making it eligible to be certified Gold in the US. As well as that, the song climbed the charts and became the number one on most played song in the world on both Apple Music and Spotify. 
Not only that, but the song has also garnered attention from dozens of celebrities, hundreds of thousands of Tik Tok users, and millions of others who either relate to the song's story or simply enjoy it. 
Olivia Rodrigo has had one of the fastest and well-received debuts I have ever witnessed, and she has not even released a full body of work yet. Her debut EP is set to come out later this year and I am eager to hear what she will release next. 
In the meantime, Rodrigo is currently filming the second season of HSMTMTS and I recommend you check out the first season to get caught up on her other projects. 
By having sincere praise from critics and other musicians, an awareness to the industry, and an undeniably mature talent, Rodrigo is cemented as one of the most promising artists of this year and I am rooting for her success.