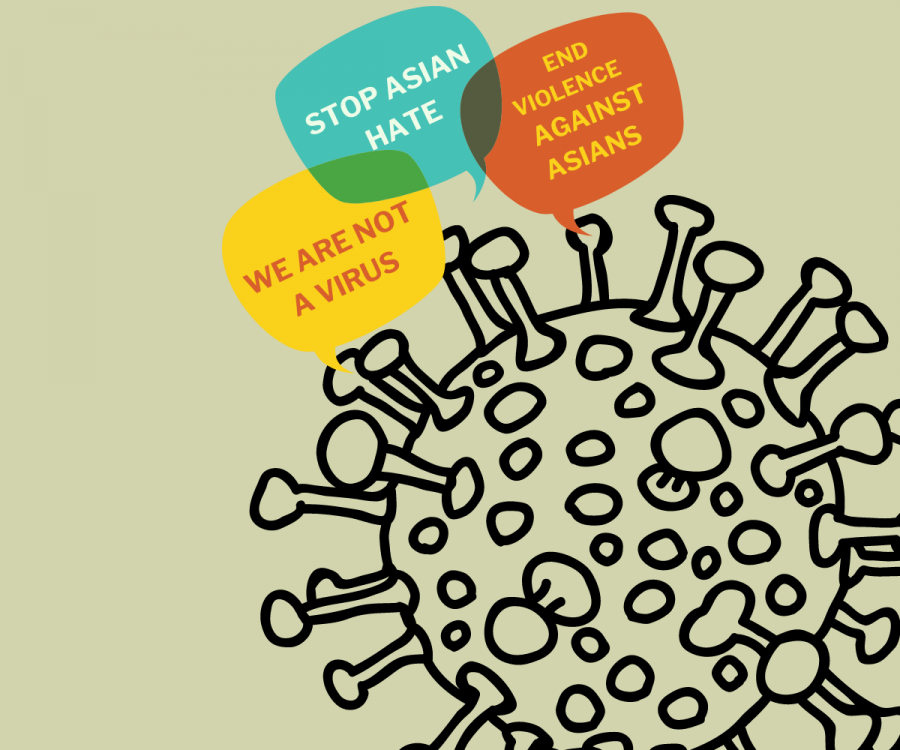 Eve Murdick
In light of the coronavirus pandemic, originating in Wuhan, China, an abundant amount of Asian discrimination is rising.  
Individual Asian-Americans, as well as Chinatowns, across the United States are struggling because of the pandemic. These communities have been affected beyond the mask requirements and capacity limitations indoors. The result of the pandemic in terms of this minority group are not just individuals looking somewhere to point a finger, but Asian-run businesses are suffering as well those who impose violence, even death to some, to the community. 
"Asian-owned businesses are facing a crippling pileup of pressures during the coronavirus pandemic, advocates and researchers say — pressures that won't all ease with the country's piecemeal reopening," the Washington Post said. "They've been hurting longer, seeing their group's unemployment rate skyrocket faster and struggling like many minority-owned shops to access government aid, often in industries with especially uncertain roads to recovery." 
COVID-19 began to rapidly spread throughout the states between January and March of 2020. The hate crime attacks began almost immediately, from an 84-year-old Thai immigrant on a morning walk in San Francisco dying last month after being violently shoved to the ground to healthcare workers being assaulted and being told to go back to China. 
"Federal hate crime data for 2020 has not yet been released, though hate crimes in 2019 were at their highest level in over a decade," BBC News said. "Local law enforcement is taking notice too: the New York City hate crimes task force investigated 27 incidents in 2020, a nine fold increase from the previous year. In Oakland, California, police have added patrols and set up a command post in Chinatown."  
On March 25, one of the deadliest attacks against Asian Americans occurred: eight individuals were shot and killed during Atlanta Spa Shootings in Georgia. Police say the man who committed the murders went on a rampage and committed this crime at multiple locations, three other spas. The following Wednesday, the suspect, Robert Aaron Long, was charged with eight counts of murder as well as one count of aggravated assault.  
"Capt. Jay Baker of the Cherokee County Sheriff's Office said that Mr. Long had told the police he was driving to Florida when he was caught after the shootings on Tuesday evening," the New York Times said. "He was stopped after his parents alerted the police that they believed their son might be the suspect, and the police were able to track his phone." 
Biden proposed a stimulus package that was passed earlier this year that which the Department of Health and Human Services established grants for those who were survivors of domestica violence and sexual assault. This aid is aimed at those who struggle to report the violence that occurred due to a language barrier.  
"This program will expand services to domestic violence survivors from Asian-American, Native Hawaiian, and Pacific Islander communities," the White House statement said.