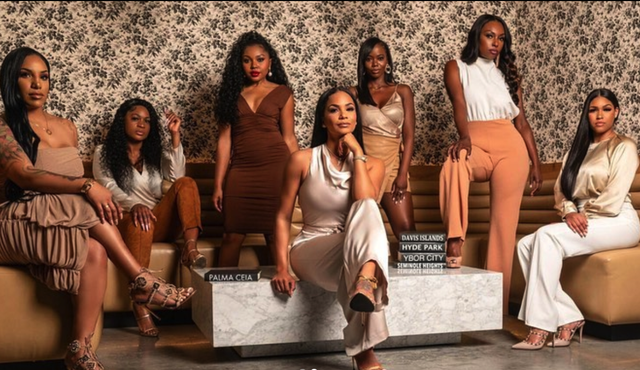 Ava Satterfield
Tampa Bay's booming real estate market has made it a new host to reality home television.    
In the past few years, housing prices have soared across the country, driven by a lack of new housing and heavy demand during the Covid pandemic. Tampa has enjoyed a boom in prices as residents moved away from high-tax states to Florida. Along with the high prices has come Hollywood's interest in Tampa's real estate scene.   
Home and Garden Television's (HGTV) "100-Day Dream Home" follows Mika and Brian Kleinschmidt, a Tampa couple who build custom homes around the Tampa Bay Area for their clients in 100 days. The show first aired in Jan. 2020 and became a hit. After reaching 23.9 million viewers in the second season, the show was renewed for its third season.     
Another Tampa-based home television show is in the works. The creators of Netflix's "Selling Sunset" are making a Tampa version. Netflix described Tampa as a "lavish world of luxury waterfront real estate." Tampa real estate agency, Allure Realty, will be featured in the show.   
Allure Realty is an all-female, all-black agency. The agency is owned by Sharelle Rosado, a U.S. Army veteran with 13 years of experience. Though little information has been published, we can expect a drama-filled show. She is pregnant with the child of flamboyant former NFL star Chad "Ochocinco" Johnson.   
Tampa homes have increased in value significantly in the past five years. In July 2016, the average value of a Tampa home was $191,000. According to Zillow, the average value of a Tampa home in July 2021 is $323,316, a 69.2 percent increase from five years earlier.    
Why such a rapid increase? People are moving to Tampa from other states, and there is a low inventory of residential homes. The Florida Department of Highway Safety and Motor Vehicles says at least 555,710 people have moved to Florida from other states between Jan. 2020 and April 2021. Last year, California had its first recorded yearly population loss. People are leaving states with high-income taxes to places such as Florida, which has no state income tax.    
Tampa's Kleinschmits are thrilled at the exposure, which is helping drive viewership.   
"I think the other cool part is just to see the Tampa community is booming right now," Mika Kleinschmidt recently told ABC. "At the same time, we're kind of launching and taking off with the show."