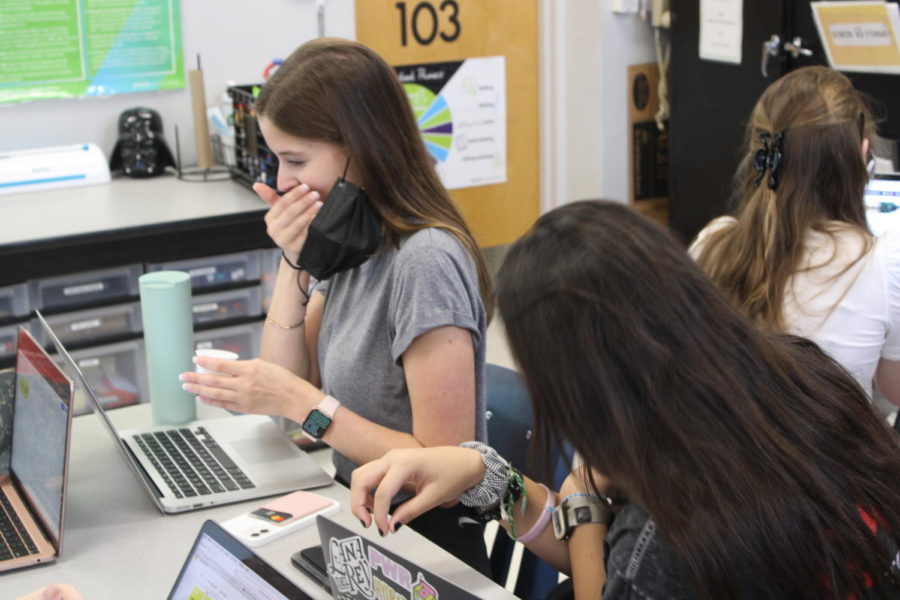 Alex Gillen
Here at PHS News, we do our best to selflessly serve the student body of Plant High. That's why, for two entire class periods in Sept. we set aside our usual work and taste tested as many different flavors of Goldfish as we could find on the shelves of Publix and Target. Below are our thoughts on the flavors, for your Goldfish-buying convenience. 
The Worst Ones:
Pizza — Though it was much discussed before our taste test, the Pizza goldfish was widely reviled by our staff. "Absolutely atrocious, whoever made these doesn't deserve rights," Social Media Editor Alexandra Gillen said.
Cheddar and Sour Cream — This flavor, with its generally off putting taste, was universally reviled by our staff. "It tastes like cheese flavored baby medicine that your mom would force you to consume," Sports Editor Hyatt Criser said. "Words can't describe how terrible these are."
The Bad Ones:
Jalapeño Popper The Jalapeño Goldfish lacked the right balance of spiciness but unfortunately not a strange aftertaste. "I like the idea but the execution is awful," Print Editor in Chief Salena Kahassai said. 
Cheesy Pizza — Though extra cheesy flavors tended to be very popular among our staff, even that couldn't overcome the pizza flavored base. "Better than the regular pizza but NOT by much," Gillen said.
Sour Cream and Onion These Goldfish were disappointingly bland, and definitely couldn't compete with Sour Cream and Onion flavored chips or with many of the other Goldfish flavors. "Where is the flavor?" Teacher Christina Porcelli said. "Slightly in the aftertaste, but not much." 
Cheddar Jack — The Cheddar Jack flavor felt unnecessary compared to many of the other cheese based flavors. "Not good, they don't have much of an initial taste but when the after taste hits it's bad," designer Avery Owens said. 
Parmesan — Most of our staff were let down by the Parmesan flavor, which, with its pale beige coloring, looked almost as bland as it tasted. "It tastes the exact same as the Original but with a slightly weird after taste," Owens said.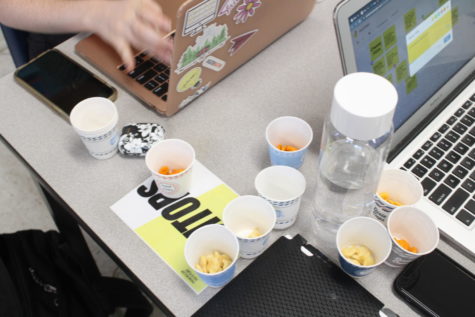 The OK Ones: 
Original — The first flavor we tried was the "Original" which many were surprised to learn was not actually the classic cheddar flavor. Most found it to be bland and boring. "No flavor, it just tastes like a plain cracker," Culture Editor Ava Satterfield said.
Cheesy White Cheddar — The white Cheddar Goldfish weren't anything particularly magnificent, but were generally well received by our staff. "They're similar to Annie's white Cheddar Mac and Cheese," Gillen said.
The Good Ones:
Cheddar — These are the Goldfish which most people regard as the classic childhood snack, and they did not disappoint. "They are satisfying, simple, and not too plain," Features Editor Luka Vaicekauskas said. "They remind me of Cheez-Its, and are the perfect snack one cannot go wrong with. The saltiness and the cheddar are balanced out." 
Baby — Does making food tinier somehow make it even better? This Goldfish would seem to suggest yes. "It tastes the exact same as cheddar but looks cuter," staffer Megan O'Flanagan said. 
Color — Similar to the Baby Goldfish, these taste almost exactly like the Cheddar flavor but are just a little bit more fun. " I love the classic flavor of goldfish," Vaicekauskas said. "And these color ones are so fun and cute. Would eat again." 
Pretzel — The Pretzel Goldfish was essentially exactly what you would expect — a little bland and very salty, but generally acceptable. "It tastes like a normal pretzel," staffer Emily Mangione said.
The Best Ones: 
Cupcake — The Cupcake Goldfish had a pleasant flavor and no obvious downsides, leaving many of our staff asking for seconds. "So good, not too sweet and nice texture," News Editor Evelynn Murdick said.
Xtra Cheddar — These Goldfish were another staff favorite, with O'Flanagan rating them a "962546638728/5." "Incredible, the best kind of goldfish; I could live off these," O'Flanagan said.