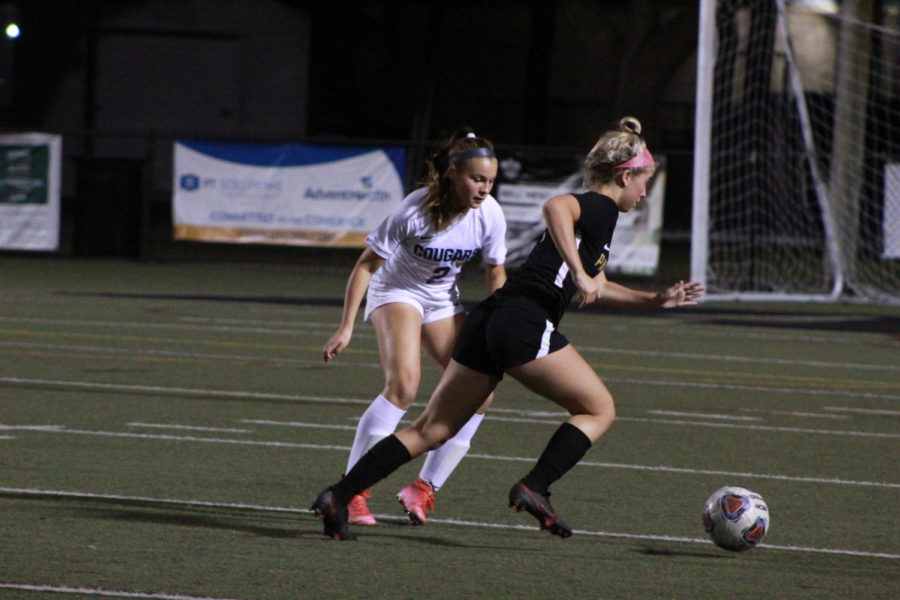 Salena Kahassai
In the first game of the season, both the boys and girls varsity soccer teams defeated Durant High School on Nov. 9 at Dad's Stadium. After a successful 2020-21 season, the teams had high hopes going into their first game of the new year.   
"It felt great to win the first game of the season," senior Hayden Judge said. "Going into the game, I wasn't nervous, but rather more excited. I expected us to win the game and play well, which did happen."
For the seniors on the team, the game was much more than a season opener. Senior Arden Friar expressed just how much this game meant to her.
"Seniors were very excited for our first last game," Friar said. "We were a little nervous because our season started so late that we only had time to squeeze in a few practices before the game. It was important to win because it sets the tone for the season."
The next game will be this Friday, Nov. 12, at home. The boys and girls teams will be playing against Newsome High School.
"For our first game, the team as a whole had a solid performance," senior Hunter Jones said. "We do have areas to improve on, but that will come with time. Next game, we are hoping to finish more chances and keep a clean sheet defensively."
Although the pressure was high throughout the game, the girls' team was able to win with a score of 5-4. Sophomore Jolie Farmer scored four goals for the team, helping facilitate the win.
"It felt great to score," Farmer said. "The whole team puts in so much work, so I am glad to be able to help show that in our record. Scoring goals always has a huge change in our momentum. It really gives us something to work for."
The boys were able to defeat Durant in a close game, winning with a score of 3-2. The team has expressed confidence in their abilities for the rest of the season.   
"This win has gotten the nerves out of our systems," Judge said. "It was closer than we would have liked, but a win is a win. It was the first step to having a successful season."