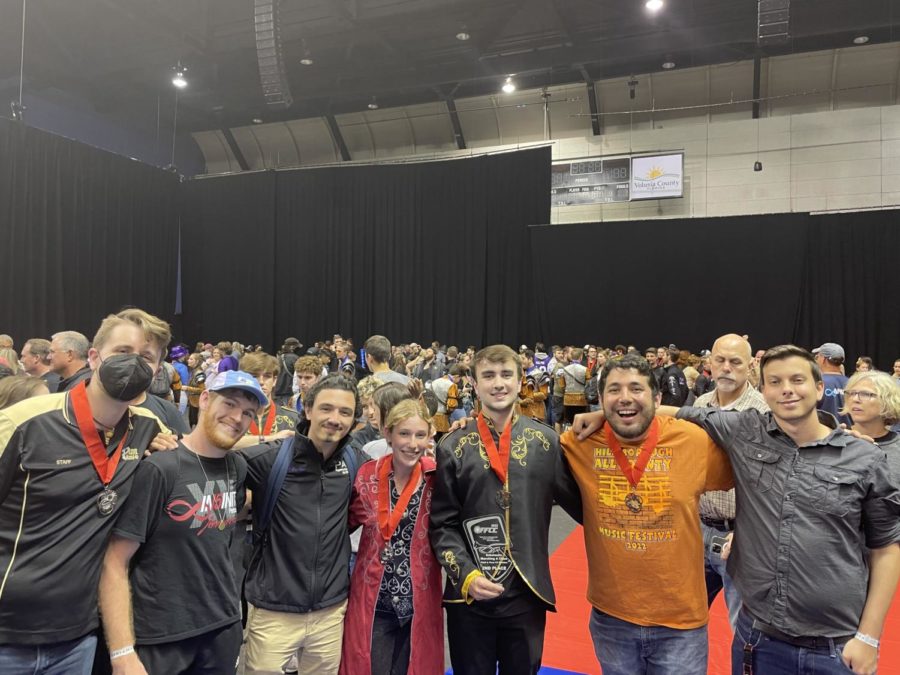 Band places second at FFCC State Championships
From March 25-27, Plant Band competed in the FFCC Championships in Daytona Beach at the Ocean Center.
The first two days were primarily devoted to the Color Guard, but the last day was when the band units competed, and Plant demonstrated their instrumental skills. Plant placed second in the Scholastic A Division against the top 16 teams in the state.
"There are multiple preliminary competitions for practice and seedings during the season, but it all comes down to how your performance is at this finals event," Junior snare player and the battery/drum line section leader Nate Dibbs said.
The Plant Indoor Percussion Program has the experience of playing with each other for practically the whole year.
"The dynamic is great every year since it starts after marching season, so we're all already good friends," Dibbs said. "We spend a ton of time together in and outside of practice and become very close throughout the year."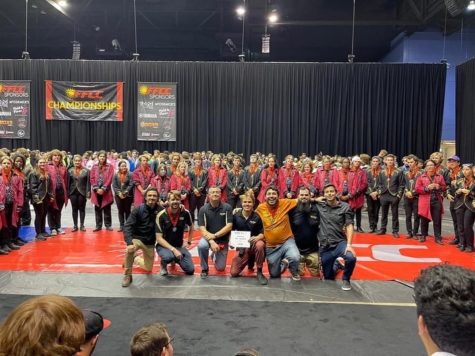 Falling one place short of being the best in the state can be a tough bullet to bite, but many of the band members take a positive look at their current scenario.
"I feel good about 2nd place as this year has been very challenging compared to past years and in this type of competition, getting a top 3 spot is very hard to achieve," Dibbs said. "Many people didn't think we would place as high as we did, so I'm glad we proved them wrong."
Awaiting next year's FFCC State Championships, Plant hopes to improve their score from this year's and take first place.
"My ambitions for next year are to contribute to have a ton of fun with this program and step further into my leadership role as it'll be my last of 4 years, and there will be many new people in the group," Dibbs said. "I also want this ensemble to score higher than the previous year and finally take that 1st place spot that we've been so close to and pr