New single by Taylor Swift fails in all areas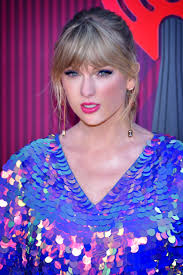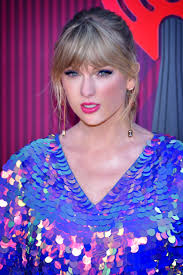 Taylor Swift released a new song on April 26 called "ME!," featuring Brendon Urie of Panic! At the Disco. The song was disappointing, especially given the number of hit songs that Swift has released in the past.  
The song's musical composition as well as the video that accompanied it seemed very childish. While the intent was probably to make it seem whimsical and unworldly, it instead it turned out very unprofessional looking.  
Another reason that it seems childish is the song lyric, "Hey kids, spelling is fun!," which was probably meant as a joke but just seemed very uncomfortable. Swift is now 29 years old, and instead of moving towards more mature song types, it seems like she's headed in the opposite direction. 
Many of her older songs had more soul and emotion in them, especially back when she was singing country music. Now her songs have reached total conformity to the pop industry. There is no factor about the song that sets it apart from anything else you'd hear on the radio.  
The lyrics are also extremely repetitive and have no substance. Swift has declared that the message is one of accepting and expressing individuality, yet her song isn't unique in any way. In fact, her inclusion of Urie on the track is probably due to his recent popularity from the hit song, "High Hopes." 
According to The Vulture, this is the first time in nine years that one of Swift's singles hasn't immediately reached the top of Billboard's "Hot 100." 
Failing to top the hit song "Old Town Road," the song's mediocrity has not been well-received by listeners. "Old Town Road" has been at number one for five weeks, so the fact that Swift's song didn't topple it was a surprise to many. 
This is probably a sign that Swift's career is not at a high-point, and honestly it seems like most people – at least most teens – have forgotten about her. There was a time when everyone was talking about her relationships, her music, and her style, but it seems that that time has passed. 
Swift's career seems to be heading in the same direction that Katy Perry's did. One minute, Perry was the star of the Superbowl halftime show, and the next she was slashing ticket prices from $130 to $65 just to fill a stadium.  
The difference between them, however, is that there are some people who are still die-hard Taylor Swift fans. And some of her more recent songs are actually pretty good. For example, "This Is Why We Can't Have Nice Things," and "Look What You Made Me Do," did extremely well. In fact, I distinctly remember a few months where you couldn't turn the radio on without hearing Swift's voice. 
Both of those songs are from 2017, so somewhere between then and now, her popularity faced a decline, and it seems that the quality of her music has suffered as a result. 
Perhaps Swift will bounce back and make something that's actually worth listening to, but until then I'd definitely change the station the moment I hear "ME!" on the radio.