Metro Diner matches good food with great prices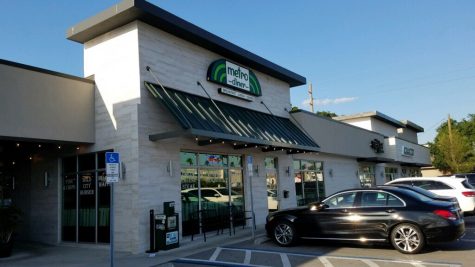 Amidst skimming through the multitude of new breakfast joints in South Tampa, my ear was caught after my mom mentioned the Metro Diner. After little deliberation and a quick glance at their online menu, I was off. The Metro Diner ended up delivering a great bite and large portions for a pretty good price. 
Pulling into the relatively clean parking lot, I saw the retro-esque green sign of Metro Diner, eagerly awaiting my late breakfast. The inside of the establishment embraced a classic diner look with wide booths, a front counter and casual seats, playing off as both classy and laid back.  
The menu offered a wide variety of food ranging from protein–packed meals to classic breakfast sweets like pancakes and waffles, the latter of which I chose while my mom ordered the huevos rancheros. 
The interior was clean as well, the tables just being cleaned. The restaurant held a few visitors which added to the comfortable feel of the local diner. 
The waitress was friendly, and multiple workers and managers constantly appeared at our comfortable booth, each inquiring how our meal was and if we were satisfied.  
The food arrived quickly with warm plates shuffling in the warm smell of waffles, eggs and cheese. The waffles were light and airy, the sweet syrup completing the traditional breakfast meal. The huevos rancheros contained great flavor and were massive in size, producing quality and quantity for the price. 
A unique aspect of the diner was the option to split the size of the meal and customize the portion for your preference. If the naturally large size of the meal doesn't match your hunger at the moment, the waiters are happy to adjust the menu item. 
Upon further research of Metro Diner, I was surprised to learn it was a chain brand. While it was not a freestanding restaurant, the quality of food and service matched that of a smaller, individual breakfast spot. 
Overall, the Metro Diner offered pleasingly delicious food for a great price and size. The service was commendable, and the atmosphere held a vintage feel as well as a refreshing, clean environment. If you're looking for a breakfast spot nicer than fast food that's not as expensive as a small brunch place, I would highly recommend stopping by the Metro Diner.