The best Spanish language shows on Netflix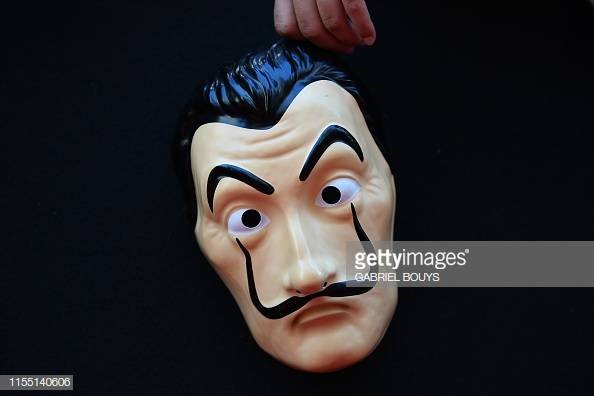 Netflix has created and translated many series in Spanish that have been a hit, but the best three are "Money Heist", "Elite" and "Narcos".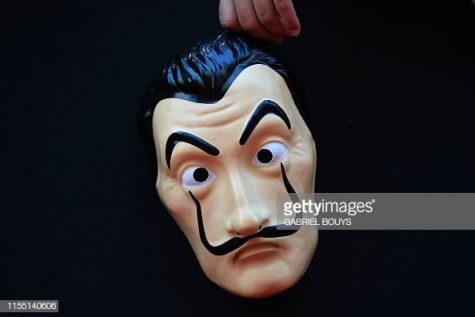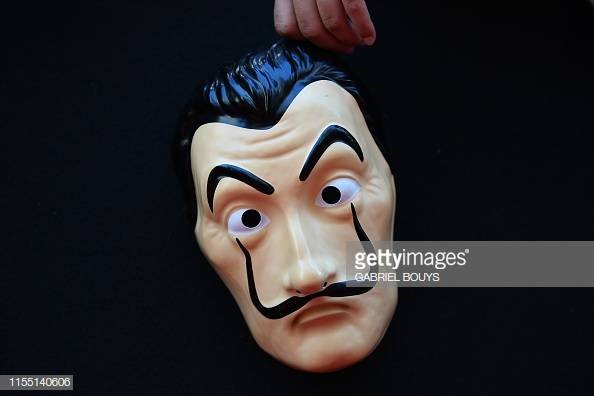 Money Heist 
9.2/10  
"Money Heist" is a serious drama where six scammers want to rob a bank. Basically the scammers come in and hold the people who work in the coin and ringer fctory hostage and force them to print money so the thieves can take it.
What I love about this series is how all the characters are like family. It tells a story of a heist, but behind that the real message is how important family is and there is nothing they would not do for each other.
It's always full of action and in the end you are always left with a hundred questions. The professor is the boss, the one who organizes everything. He's always two steps ahead and he's uber smart. Rio is my favorite character because he's so cute. He is the technology genius and takes care of everything that has to do with phones and computers.
Another thing I like about the show is how everything goes according to plan so perfectly. They make it look so easy to rob a bank- it almost makes you want to become a thief.
Finally, I really like Denver and Monica's relationship even though they started off on the wrong foot by him shooting her. I love how they end up falling in love and something good comes out of the heist aside from the large sum of money.
Denver is the fighter, but he also likes to be a jokester. Monica is a woman who worked at the bank who gets pregnant in season three with Denver's baby. They have a son, Cincinnati, and after her pregnancy, she becomes part of the gang.
"Money Heist" is a very good series, especially if you like action and drama. I would recommend this series to everyone.
Elite   
8.5/10  
"Elite" is a romantic drama series. So far there are only two seasons, but they have finished filming the third. The first season was not good because they dragged out the main girl's death too much and didn't focus on developing other character's personalities, but the second was better, since they could focus on the characters I actually liked.
 The series is about Marina's death and the characters are trying to figure out who killer her. Before Marina dies, she was pregnant with her boyfriend, Nano. Santiago, Nadia and Christian are poor teens who got a scholarship to a private school with wealthy people. Christian's a clown and he loves girls. Nadia is a Muslim who cares about her education, her family and her religion.
Santiago is a very kind and sensitive child who ends up falling in love with Marina, though she is in love her brother.
Guzman, Carla and Lu are rich characters at the school and Guzman ends up falling in love with Nadia, Carla and Santiago at separate times. In the second season, everyone is recovering from Marina's death. Nano and Christian are only in the first episode and then they don't show up again.
My favorite part of the whole series is the relationships that form in the series. I love Nadia and Guzman, and because their relationship is bicultural and Nadia takes a risk datign Guzman because she knows her dad won't accept it. Even if Carla isn't the best character, I really like the relationship she has with Santiago.
I think they both benefit from the relationship because they don't have many friends and when they spend time together, they don't get bored.
I really like "Elite", but if the first season were as good as the second season, I would have given it a higher score. I would compare it to "Gossip Girl", which is also one of my favorite series.
Narcos (Original)  
8/10  
 Narcos is about Columbia's biggest drug dealers in the 1990s, the battle of Columbia's drug traffickers with Columbia cops and DEA from the U.S. and among themselves.
The first two seasons were more exciting because they were about the escalation of Pablo Ecobar, who was one of the biggest drug dealers. The series talked about his journey from being any criminal to the most wanted drug dealer in the world.
Although violence is sometimes disgusting, the scenes are full of action and suspense. Besides, it's interesting for me to have an internal view of a drug lord who was one of the most notorious figures of the 20th century.
One character I find very interesting is Pacho, a gay man who did not accept himself and killed mercilessly. Pacho was a main character in the third season where he was on the Cali lineup after Escobar died.
The third season is based on the lives of the Cali line-up, following the death of Pablo Escobar. The poster consists of four men, two of them brothers. The elder is Hilberto Rodriguez, the head of the poster. Unlike Escobar, they prefer not to do violent acts openly and prefer to use more political methods to reach their ends.
One thing I don't love about the series is that there aren't many women.
To conclude, for those who don't mind a little bit of violence on their television, Narcos is an interesting and exciting view of a period in history that we don't hear of too much.