Student receives National Honor Band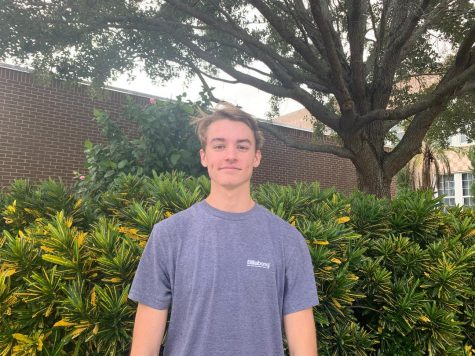 Q: What is National Honor Band and what does it mean? 
A: It is the best players from the nation all brought together in one place, it means you would have made all state during that year and then audition for this band. It is seen as one of the top things you can be in.  
Q: What was the process to get National Honor Band? 
A: You had to make the all state band the prior year and then you are eligible to audition for the all national band. It was a recorded etude and scales that you can to submit. 
Q: What was your initial reaction when you found out you made National Honor Band? 
A: I was shocked. I did not believe it. I submitted it and kind of forgot about it, and when it came back, I was so surprised.  
Q: How long have you been involved in band and what do you play? 
A: I have been in band since 6th grade and I play the trumpet, so I've been playing the trumpet for about six years. 
Q; What was your favorite part and why? 
A: My favorite part was working with the most talented musicians from across the country as well as learning from an amazing conductor.  
Q: What do you think was the hardest part of National Honor Band? 
A: The hardest part was definitely the music. We played one of the hardest pieces I've ever played, but it was all worth it in the end. 
Q: How do you think getting in National Honor Band will help you? 
A: So, I received this the past weekend and I made a lot of connections there with people from different colleges and the conductor of the orchestra I was in came up to me and told me he would help me with the college audition process. 
Q: What does National honor band mean to you and the experiences you have gained?    
A: National Honor band means commitment and hard work that develops my overall skill and love for playing. This experience definitely opened my eyes to a larger music world, and I learned how to be a better orchestral player overall.