Shoppers obsess over Altar'd State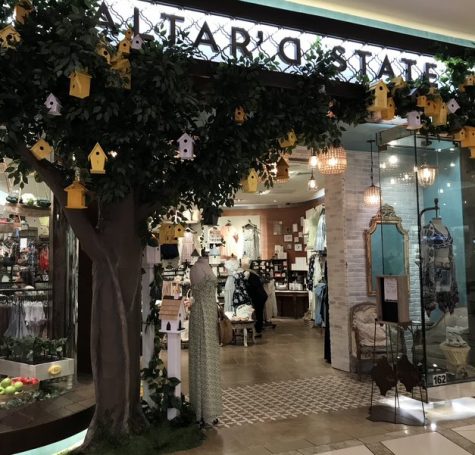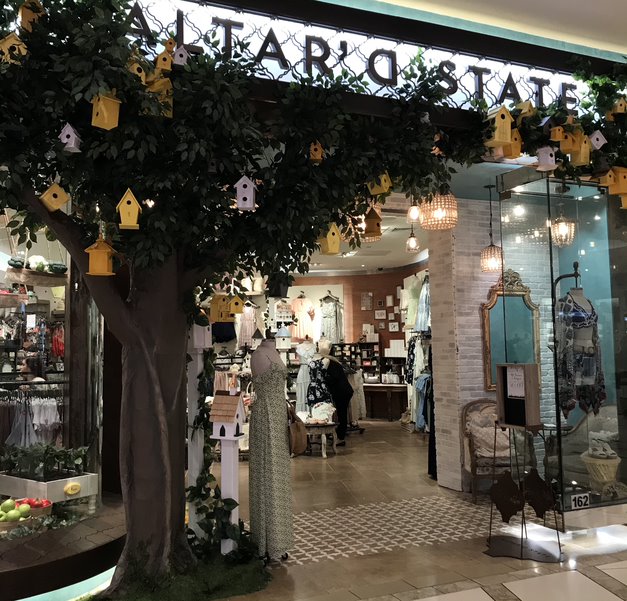 The International Plaza contains many stores, but most of these stores have nothing special about them and can be found at every mall in the U.S; the store display layouts are very simple and lack creativity.  
However, there are always a couple of unique stores that impress due to their clothing and displays. Great store displays are one of the most significant things a store should have because they are what really draw consumers in.   
Altar'd State is a fantastic store because of their clothing displays and interior design of the store. Every season this store changes its decorations, drawing the attention of potential customers.  
The type of clothing the store sells is bohemian chic. It is great for people who are obsessed with flowy blouses, skirts, dresses and flared jeans.  
The store is not just known for clothing. They sell delightful home decor that will make homes instantly cozier and will impress house guests.  
The fabrics of the clothing sold are really good quality. The common fabrics that they use are cotton and linen, among others. 
But beware the prices of their clothing, which usually start at $50. However, if you're tight on money, you can head to the back of the store for the clearance rack or you can just wait for their annual summer sale where their clothing is 50% off, which is a major steal.  
They also offer beautiful eye-catching jewelry and shoes of different styles that will complete any fashion look.  
Due to its rise in popularity, the brand has expanded across the U.S. with 100 stores in 30 states.  
Unlike other stores that only care about making money, Altar'd State values its customers. They offer a 15% discount to people who serve in the military.   
They also value the act of giving back to people in need. The store makes sure that 10% of net proceeds go to local charities on Mondays, which they call Mission Mondays.   
Altar'd State is worth the visit because of its gorgeous clothing. It is guaranteed that you will walk out with a lot less money in your bank account because shopping there is an addiction.