A new decade for baseball
Preview and predictions for the 2020 MLB season
After waiting for three and a half months, the 2020 baseball season is finally here. Teams are done making their big moves to begin their quest for a World Series Championship. After all the moves have been made, here are my predictions for the season. 
AL East
New York Yankees (106-56) 
Tampa Bay Rays (91-71) 
Boston Red Sox (83-79) 
Toronto Blue Jays (76-86) 
Baltimore Orioles (49-113)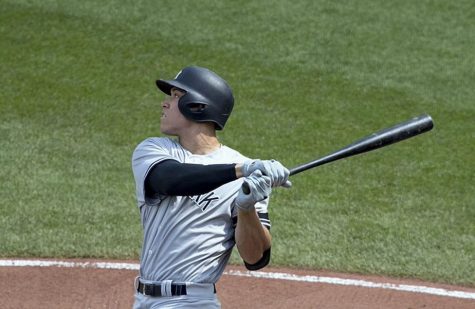 The Yankees are the clear winner of the AL East. They have arguably the best lineup and bullpen in baseball. In addition, they also added last year's strikeout leader and Cy Young runner up Gerrit Cole to their rotation. He will be the ace of that rotation for the next nine years. The Rays made some interesting moves in the offseason, such as trading Tommy Pham, who was one of their most productive hitters last season. They got suitable replacements in Hunter Renfroe, Jose Martinez and Yoshitomo Tsutsugo. Even with the moves, their pitching is good enough to get them back to the playoffs in 2020. 
The Red Sox dynasty is coming to an end. After winning the World Series in 2018, they missed the postseason in 2019. It looks like that'll happen again in 2020. They traded Mookie Betts, who perhaps is the second-best player in baseball to the Dodgers. Even without him, they still have a strong lineup. However, they need Chris Sale to bounce back and they have little talent in their bullpen. In addition, it's almost spring training and they don't even have a manager. The Red Sox need to figure it out. 
The Blue Jays, however, will look to take the next step toward contention. They signed all-star Hyun-JinRyu to a four-year deal. They also have a young offensive core of Vlad Guerrero Jr., Bo Bichette and Cavan Biggio. However, it's more likely they'll have a better chance to contend in 2021. The Orioles have nothing to play for this season. They are rebuilding and will most likely finish with one of the lowest records in the league. 
AL Central
Minnesota Twins (103-59) 
Chicago White Sox (88-74) 
Cleveland Indians (86-76) 
Kansas City Royals (59-103) 
Detroit Tigers (52-110)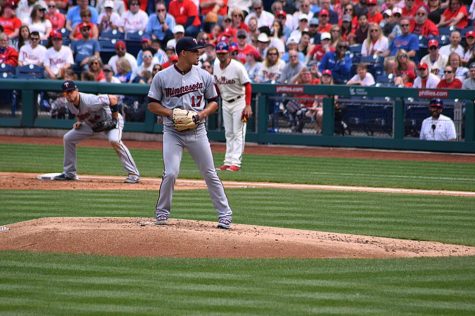 The Twins won the division last year, and they will do it again in 2020. They already have one of the best lineups in the league, and they made it better with the signing of Josh Donaldson. The rotation is average but it's good enough to win the division by a wide margin.
The White Sox made some big moves this offseason, such as signing Yasmani Grandal, Dallas Keuchel, and Edwin Encarnacion. They are a young and upcoming team and the addition of these veterans will help them contend for a postseason spot in 2020.
Unlike the White Sox, the Indians will be taking a step back this season. They traded two-time Cy Young winner Corey Kluber to the Texas Rangers and they could possibly trade Francisco Lindor. If they want to compete, they need another big hitter in their lineup, and they need the back end of the rotation to perform better.
As for the Royals and Tigers, they have nothing to play for this year. The Royals could contend if everything goes right with their players, but they are both rebuilding and will focus mostly on developing younger talent for the future. 
AL West
Oakland Athletics (92-70) 
Houston Astros (91-71) 
Texas Rangers (88-74) 
Los Angeles Angels (82-80) 
Seattle Mariners (62-100)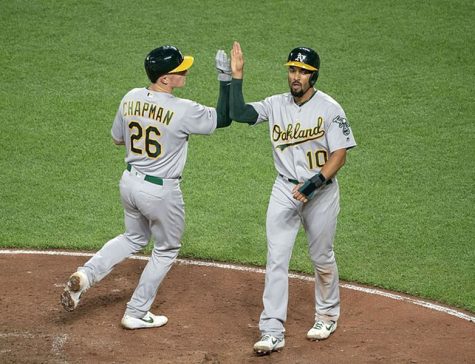 The As will make their third consecutive postseason appearance in 2020. They have so much firepower in their lineup along with a talented rotation and a lights-out bullpen. They will take the AL West throne from the Astros. The Astros got worse this offseason. They lost Gerrit Cole and most of their free agents. Manager AJ Hinch and General Manager Jeff Lunhow were fired after getting caught cheating in their 2017 championship run. The scandal will haunt the Astros this year and will cause them to regress. But if new manager Dusty Baker can put the scandal in the past and bring a new atmosphere to Houston, then maybe they will maintain their success.
The Rangers looked to sign Anthony Rendon and Josh Donaldson this offseason, but they failed to do both. Their rotation became even better with the acquisition of Corey Kluber. But their lineup is simply just not good enough to get into the playoffs.
The Angels continued to surround Mike Trout with talent when they signed all-star third baseman Anthony Rendon. They have a deadly lineup, but their pitching is not good enough to compete in the AL Wild Card race. As for the Mariners, they will look to further develop their young talent so they can eventually end their 18-year playoff drought, currently the longest drought in all of sports. 
NL East
Atlanta Braves (95-67) 
Washington Nationals (92-70) 
New York Mets (89-73) 
Philadelphia Phillies (84-78) 
Miami Marlins (60-102)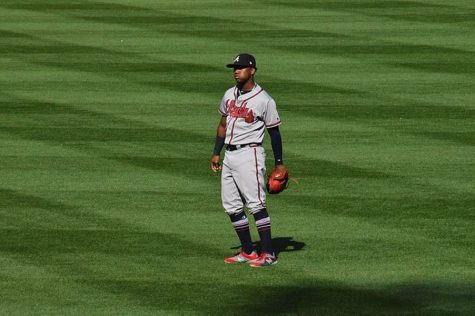 The Braves made several moves in the offseason. They bolstered their lineup, rotation and bullpen with the additions of Travis D'arnaud, Marcell Ozuna, Cole Hamels and Will Smith. They will win the division for the third straight year.
The Nationals are coming fresh off of a World Series Championship. They made some additions to their lineup and bullpen, but they lost Anthony Rendon. Still, they have a good enough team to make it back to the postseason.
The Mets barely missed the playoffs in 2019, and that will most likely be the case in 2020. New manager Luis Rojas will have an offense mixed of veterans and younger players to work with. Their rotation is one of the best in the league and they added Dellin Betances to the bullpen. But if the Mets want to make the postseason, they need to make one more big move. Perhaps a trade for Josh Hader or Nolan Arenado could work.
The Phillies look great on paper. They have a strong lineup but they have a weak rotation. Even with the addition of Zack Wheeler, it won't be enough to get to October. The Marlins brought in some veterans this offseason such as Jesus Aguilar and Corey Dickerson and the team will look to further develop their younger players to prepare for contention in 2021. 
NL Central
Cincinnati Reds (87-75) 
St. Louis Cardinals (85-77) 
Milwaukee Brewers (81-81) 
Chicago Cubs (79-83) 
Pittsburgh Pirates (62-100)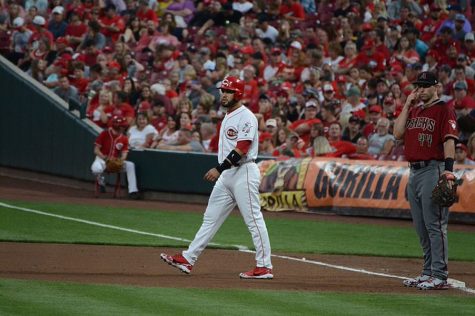 The Reds made several moves this offseason to bolster their lineup such as the signings of Mike Moustakas, Nicholas Castellanos, and Japanese Sensation Shogo Akiyama. They also have one of the most underrated rotations in the league. The bullpen may need some help, but they have had such an under the radar offseason and have become the favorites to win the NL Central.
The Cardinals have a young, strong rotation led by Jack Flaherty and Dakota Hudson. Although they have a better bullpen than the Reds, their lineup isn't that great. They lost Marcell Ozuna and Jose Martinez in the offseason and have almost no firepower from their outfielders. Their infield, however, is full of productive hitters. Even with that, they don't have as good of a lineup as Cincinnati's.
The Brewers are coming off their second straight postseason appearance. They added Justin Smoak, Omar Narvaez, and Avisail Garcia to their powerful lineup, but their rotation has no firepower whatsoever. Brandon Woodruff is a strong ace to the staff, but if the Brewers are counting on Adrian Houser, Brett Anderson and Josh Lindbolm to lead the rest of it, that's not going to end well.
The Cubs window may be closing. They still have Rizzo, Bryant and Contreras but they could possibly trade Kris Bryant. Their bullpen is below average and their starting pitching is showing signs of regression. It may be time for the Cubs to go into rebuild mode.
The Pirates are in rebuild mode. However, they have no talent to trade. They are in a very tough situation right now and their management needs to figure out a plan. 
NL West
Los Angeles Dodgers (100-62) 
Arizona Diamondbacks (92-70) 
San Diego Padres (76-86) 
Colorado Rockies (71-91) 
San Francisco Giants (69-93)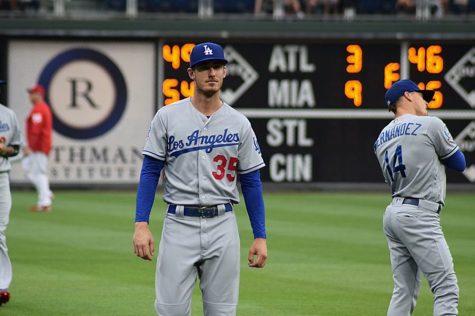 The Dodgers set the table this offseason when they acquired 2018 AL MVP Mookie Betts from the Red Sox. He will join an offense led by Max Muncy, Gavin Lux and 2019 NL MVP Cody Bellinger. They also have one of the best pitching staffs in the league with Clayton Kershaw, Walker Buehler, David Price and Kenley Jansen. 
The Dodgers are looking like a super-team and they will win the NL West for the eighth consecutive year. 
The Dbacks were sneaky good last year, and they will quietly make the playoffs in 2020. Four-time all-star Madison Bumgarner was the key acquisition off this offseason. He will join Robbie Ray at the top of the rotation. Ketel Marte, David Peralta and Eduardo Escobar lead a great offensive core. They also solidified their outfield with the acquisitions of Gold Glove winners Kole Calhoun and Starling Marte.
The Padres will step closer to contention this year with the growth of Fernando Tatis Jr. and Chris Paddack. However, they may need one more year before they are legit.
After making the playoffs in 2017 and 2018, the Rockies may be going back to rebuilding. Nolan Arenado has been talked about in trade rumors and their team is not looking good. The pitching staff is below average and playing in Coors Field doesn't make it any better.
As for the Giants, they need to rebuild. Their team is full of players who are past their prime and are starting to regress. They were unwise to not get young talent for Madison Bumgarner and Will Smith at the trade deadline last year. They need to do something now before it is too late.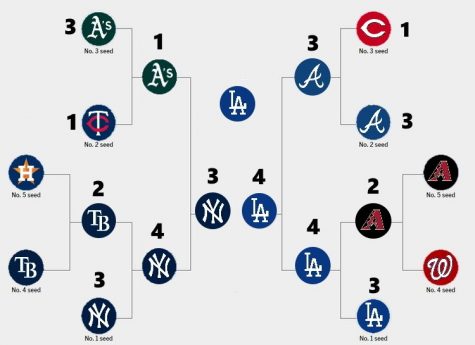 World Series Prediction:
Dodgers over Yankees in seven. 
After finding out they lost back to back World Series against teams who were caught cheating, the Dodgers will be hungry to finally win their seventh ring, their first since 1988. They are clearly the best team in the National League. The addition of Mookie Betts makes them the favorites to win it all in 2020.
In addition to Betts, they already have a powerful offense led by 2019 NL MVP Cody Bellinger, along with Max Muncy and Gavin Lux. They also have a strong pitching staff led by Clayton Kershaw, Walker Buehler, David Price and Kenely Jansen. The amount of talent on this team is sensational and they are set to win the commissioner's trophy.