Athlete of the week: Cole Ryan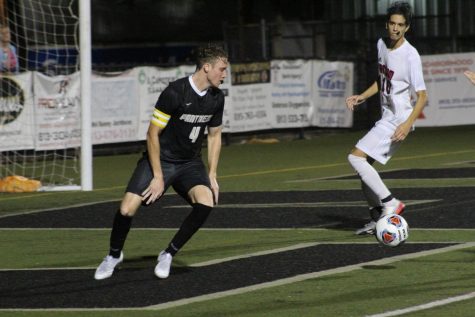 Q: Why and how did you get started playing your sport? 
A: I started playing when I was four because my parents put me in it and I enjoyed it so I kept playing. 
Q: What's your favorite thing about soccer? 
A: Being able to exercise and stay in shape while being with my friends. Also, being able to play the sport I really enjoy is also fun.  
Q: What is your favorite memory from playing soccer? Both at Plant and overall? 
A: My favorite Plant memory was last year being on the team when we had the best season record in Plant history. My favorite soccer memory overall has been meeting my best friends. 
Q: Who is your inspiration a coach a teammate or a professional player? 
A: A player that inspires me is Neymar because I like his style of play and work ethic. 
Q: How has the sport shaped you into who you are today? 
A: Soccer has shaped me into who I am today because it has helped me to be a leader and determined and has helped me stay in top shape. 
Q: Why do you like playing at plant? 
A: I like playing at plant because it is fun playing with my friends in front of a lot of people. The practices and games are enjoyable because you are with people that are your friend's so you are working out and hanging out at the same time. 
Q: What was your favorite part of this season? 
A: My favorite part of the season was the Sickles game because I played really well and there was a lot of people at the game. When a lot of people come to the games, it just makes our energy go up and try harder.