After Hours, All Hours
The Weeknd Returns: 'After Hours'
The Weeknd came out with his fourth studio album, "After Hours," on Mar. 20. It features some of the most well-produced and lyrically transparent music he has ever released, making it one of my favorite albums of 2020 so far. 
Being known for his dark R&B roots, consistent vocals and honest subject matters, The Weeknd blends all of these aspects while bringing more to this new era than we have ever seen before. 
"After Hours" effortlessly incorporates genres we have heard in separate works from The Weeknd. He does not shy away from genre bending and ultimately integrates early 2000s Pop, R&B, Trap and sounds from the 80s into his new record.  
The album opens with "Alone Again" which sets the tone for the entire record. The four-minute track is one of my favorites because of it introduces industrial-like sounds as well as perfectly produced vocals that will follow on the remaining thirteen songs. 
Listening for the first time, the first three songs had me hooked. Alone Again, Too Late and Hardest To Love could easily stand alone as a trilogy and receive great reviews and radio play. That being said, every single song on this album is amazing and compliments each other well.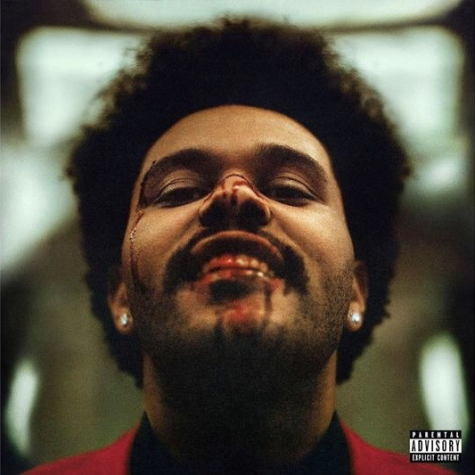 After a few listens, I could say there was something I really enjoyed from each song. Nothing was too repetitive, and the quality of the production was consistently polished. 
As of now, my favorites from the album ended up being the songs I found myself instantly replaying. This included "Alone Again," "Too Late," "Faith," "Save Your Tears" and the title track, "After Hours." 
He continues to develop his new era in a way that will helps him display his artistry. The album is accompanied by sequential music videos and a short film that go on to tell the story.  
Speaking on the subject matter, throughout the album, The Weeknd reflects on his past relationships, the toxicity of his environment, drug use, and the emotional turbulence that came along with his rise to fame. All of which, he expressed honestly in his lyrics and through the music creating a dark and somber overall feel for the record.  
Another thing I noted was that at times the synths and bass would come through and mixed with ethereal vocals would leave me listening without even paying attention to the lyrics. Although being significantly important, it is nice that the subject matter did not have to be the deciding factor in whether I enjoyed the album or not. Luckily, the themes that The Weeknd tackled only added to his performance. 
"After Hours" takes on The Weeknd's signature melancholic sound and creates a cohesive body of work that is new and undeniably captures an audience from start to finish.