Series to Watch During Quarantine
Netflix Shows to Cure Boredom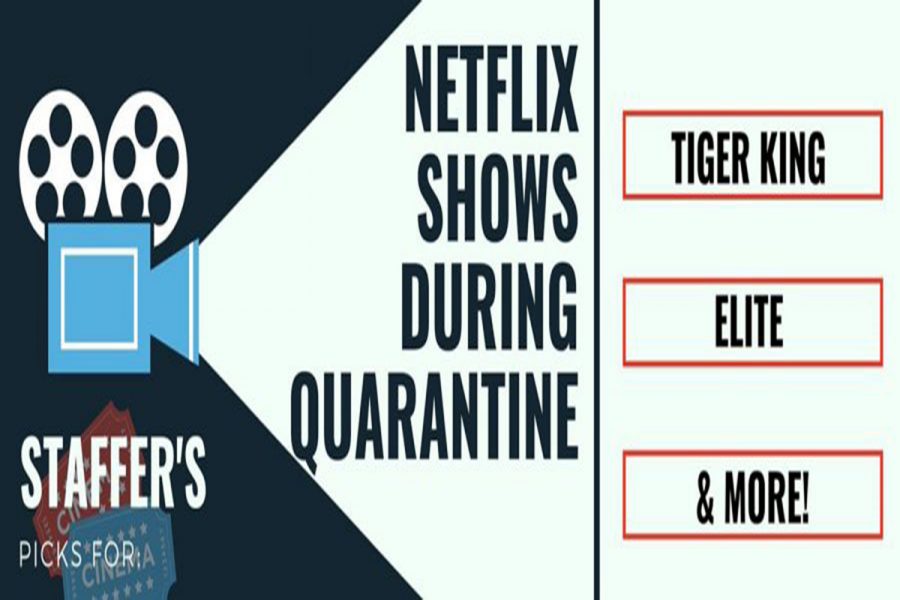 Tiger King ★★★★☆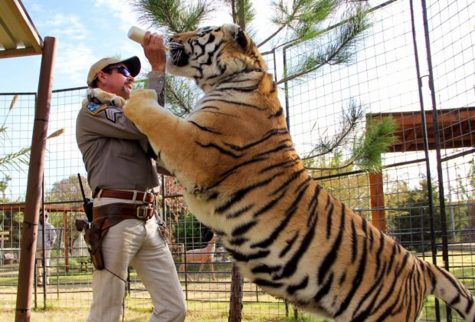 The Netflix sensation "Tiger King" is a mad story of the life of Joseph Allen Maldonado-Passage, also known as Joe Exotic, and his involvement in the tiger breeding industry. This series displays the trials of being a big cat breeder, including a long-time feud with Carole Baskin. Battling to get Baskin off the back of tiger breeders, Joe gets caught up in trouble and from that point on it only gets more chaotic. 
Containment ★★★★★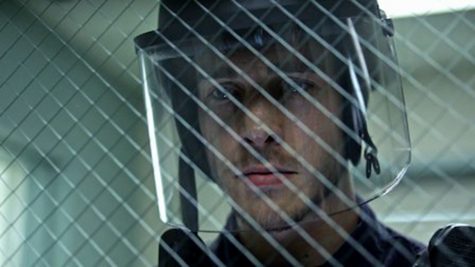 This 13-episode series tells an unsettling story of a fast spreading flu that infiltrates the metropolis of Atlanta, threatening an epidemic. Government officials call for the sector to be strictly quarantined in the cordon, closing off transportation in and out with military, a shipping container border, and electrical fences. Alex 'Lex' Carnahan, a highly esteem police officer, is tasked with keeping the city calm while also solving problems that arise on both sides of the cordon. Over the course of the lockdown, mysterious coincidences occur that make the government appear shady. The big question is how was the virus created? 
Money Heist ★★★★★ 
This Spanish drama is a jaw dropper, centered around a group of bank robbers that go by city names. These are no regular bank robbers; they execute full out heists planned out by The Professor. Scouting the banks, learning medical procedures in case of incident, going through every mistake that could occur months before the actual heist in order to get everything perfect. Taking in hostages to gain leverage, they plan to exit the banks with as much capital as possible. The unexpected love stories, battles and mistakes makes this series one of the most entertaining this year. 
Raising Dion ★★★★☆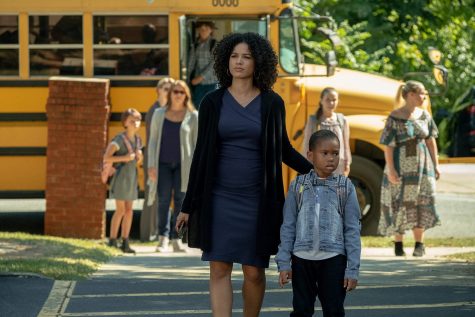 Struggling to raise her son Dion after her husband Marks death, Nicole discovers that her son has special abilities. Dion begins to see the Crooked Man in storms at night, though there are no storms being reported. Nicole discovers that her husband, who worked at a major weather tracking company Biona had been investigating his trip to Iceland and a paranormal event that occurred while he was there for work. She later learns that many other people that witnessed the event "disappeared" much like her husband. Nicole turns to their family friend Pat who worked with Mark to get some answers. Meanwhile, Dion's powers become much too powerful and the Crooked Man is closing in. Who is the Crooked Man, how did Dion's powers become of themselves, and what does Biona have to do with this situation?  
Elite ★★★★☆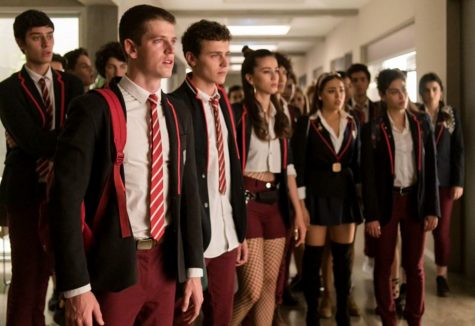 The show "Elite" is the definition of drama. Three lower income students receive a scholarship to attend the elite secondary school Las Encinas. These students become intertwined in the lives of their classmates. Marina, kind and highly intelligent is different from the rest of these high-class students. One night at a school dance, she was brutally murdered. After the students in the group suspect one of their own, they begin to get picked off one by one – one being hit by a car and one being accused of committing the crime. However, once Marina's brother Guzman figures out who actually killed her, the problems begin to exceed what anyone ever thought. This series convoluted with love, lies, hatred and backstabbing is one you don't want to miss.