Varsity football player honors teammate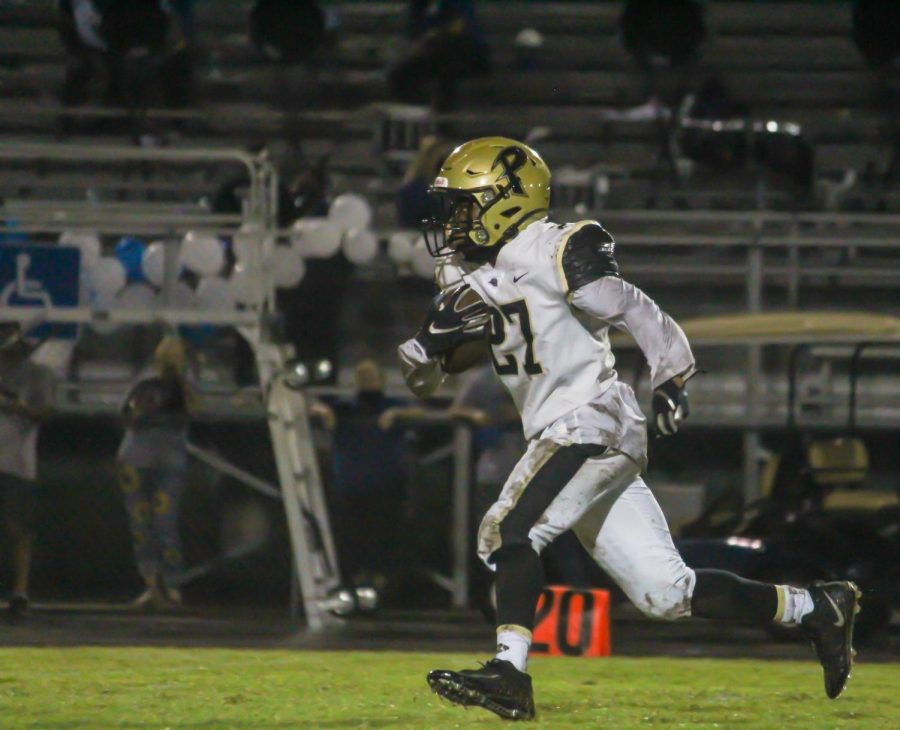 Three minutes into the second half, the varsity football team was already down 32-0 versus rival Armwood High School.  
The team had stopped Armwood on third down forcing a punt. Junior return man EJ Crawford lined up in the backfield. Once he received the ball, he took 85 yards all the way to the endzone.  
"Waiting for the punt, all I could think about was that I had to score," Crawford said.  
Although this was Crawford's first touchdown of his varsity career and he is now only the second person in Plant history to run a touchdown back on Armwood, the six points he scored had a deeper meaning.  
"As I stepped in the end zone I received the feeling that I had done it," Crawford said. 
Prior to the game, Crawford wrote the letters "LLTC" and the number 19 on his chest and his arms. "LLTC" stands for long live Travis Carney, and 19 was his number. Carney was a wide receiver on the football team who passed away this April. 
"That Friday after the game was his birthday," Crawford said. "So, I wanted to dedicate that game to him." 
Crawford ended up being the only player to enter the endzone that night as the varsity football team lost the game 45-7. That score however, did not affect how Crawford felt.  
"It meant a lot to me to score that night because I always said I was going to ball out for him after his passing, and that's what I did," Crawford said.  
Crawford and Carney were best friends who met freshman year when they both started playing junior varsity football. Their bond strengthened both on and off the field throughout sophomore year. 
"His leadership made me want to be around him," Crawford said. "He was a really great person. I don't want anyone to forget how kind he was."