Lightning win the Stanley Cup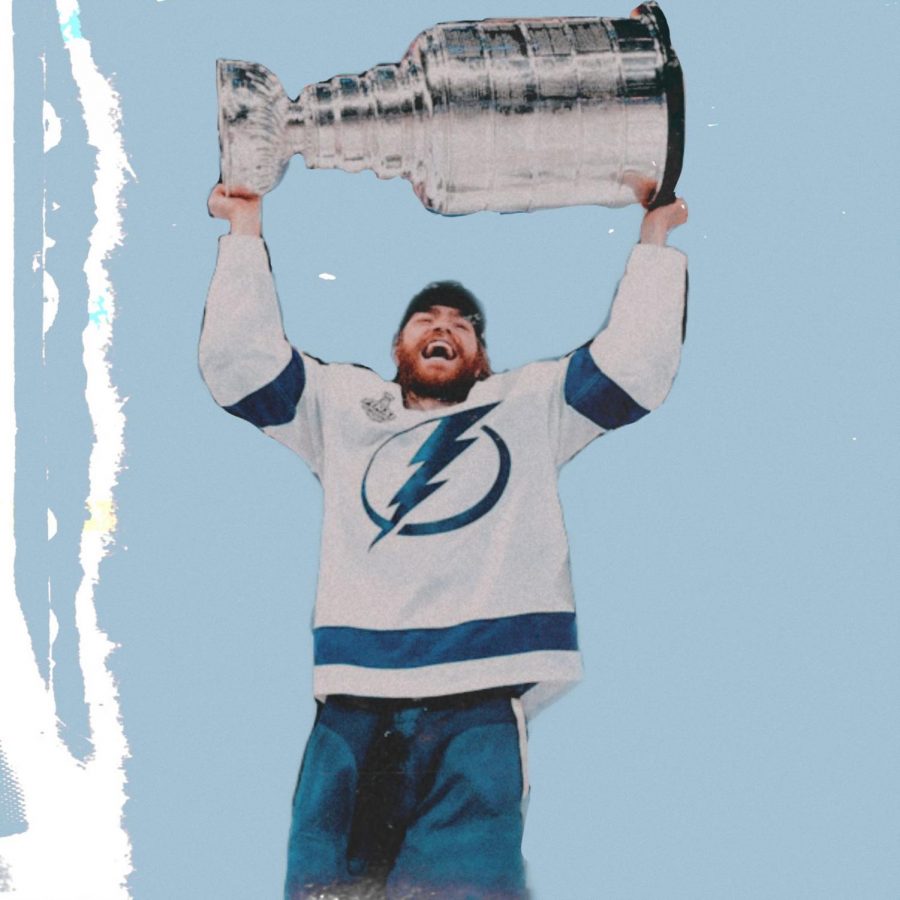 Skating down the ice towards the goal, with five seconds left in the third period, Goodrow quickly turns around and throws his stick in the air, jumping up and down. This was the moment the Tampa Bay Lightning won the Stanley Cup the night of Sept. 28.  
With a long fight and the season continuing later than normal, the Lightning put together a dominating performance to make it to the end and take the legendary cup home. The Tampa Bay Lightning defeated the Dallas Stars in a 4-2 series win and finished the last game with a score of 2-0.  
"After the first game went into five overtime's and they won, I knew they had a set mentality and that they would go a long way," sophomore Brooke Riffey said. "They came out every series after that with so much firepower and they pushed through so many amazing teams."  
This was the second time in franchise history that the Lightning have won the Stanley Cup Playoffs, the last and first time being in 2004. Additionally, with the Stanley Cup, defenseman Victor Hedman also brought the Conn Smythe Trophy home. Hedman was awarded as the most valuable player to his team during the playoffs. He scored about 10 goals during the playoffs – third most by an NHL defenseman all-time in a playoff season – and achieved about 22 points while leading the team for average time on ice.  
"When they won the Eastern Conference Final, I instantly knew that this was our year," Riffey said. "We put up a fight and I'm so proud and happy for this team, they deserve it more than any other team."  
Forward Brayden Point scored the first goal at 12:23 of the first period, shooting past Stars goalie, Anton Khudobin on a power play in Game 6 against the Dallas Stars. Following, forward Blake Coleman shot the second goal at 7:01 of the second period, leading the game 2-0. Additionally, goalie Andrei Vasilevskiy made about 22 saves in Game 6 and was arguably at his best in this final game.  
With the Stanley Cup coming home to Tampa Bay, the Lightning and fans have been holding many celebratory parties, including the boat parade by the Riverwalk in Downtown Tampa, one of the main celebrations for the playoff win.  
"It definitely reduced stress in the house," sophomore and son of Lightning CEO, Jack Griggs said. "We have been going at the cup for around nine years here and have been so close so many times. Lots of stress was built up around the house because of this, but as soon as we won the cup, it felt like a giant weight had been lifted off our chests. It was something that we have been trying to achieve since we moved to Tampa."