The Best Spots for Ice Cream in South Tampa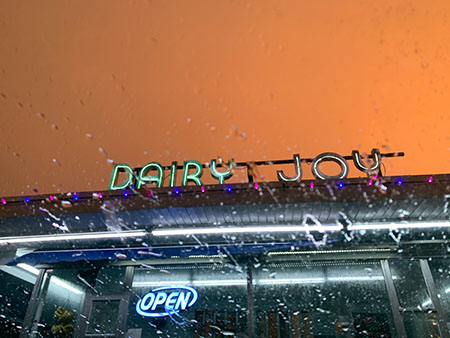 Chill Bro's 
Located only a few blocks away from Plant, Chill Bro's couldn't be more convenient. Freshly made waffle cones and chocolate chip cookies complement a mouthwatering array of seasonal and year-round flavors, including vegan options. Along with limited indoor seating, Chill Bro's has a plant-filled outdoor garden with benches, music and cornhole. You can find Chill Bro's at 3302 W Bay to Bay Blvd.  
Yogurt, Naturally 
Yogurt, Naturally certainly isn't lacking in variety. With Hawaiian ice, soft serve and frozen yogurt that could just as easily pass for ice cream, there's something for everyone. The drive-through or walk-in shop also has over 40 flavors, including a rotating "flavor of the month."  Yogurt, Naturally is located at 3906 S MacDill Ave. 
Revolution Ice Cream  
With a colorful, retro vibe, Revolution Ice Cream is a unique new addition to South Tampa. Each of their many ice cream flavors has an eccentric name, some of which include "Plain Jane," (vanilla ice cream) to "What's up Nutter Fudger" (chocolate and peanut butter ice cream). In addition to their locations in Brandon and Seminole Heights, Revolution Ice Cream now has a storefront at 4032 W Kennedy Blvd. 
Dairy Joy 
Dairy Joy's plentiful outdoor seating and 1960s style makes it a fan favorite in South Tampa. Amidst the glowing string lights and life size Elvis statue, you'll find hard packed and soft serve ice cream, sundaes, snow cones and their classic "Spoon Thick" milkshakes. Dairy Joy is located on 3813 S Manhattan Ave Tampa.