Staff taste tests pies
In honor of Thanksgiving, the newspaper staff decided to try nine different pies in order to help you decide which ones should be on your table Thursday, Nov. 26.  
Each pie was ranked on a scale of one to five slices, symbolizing how many slices each staffer could eat of each pie. We determined a winner, which would be the pie you need to have on your table, and a loser, which would be the pie that you should definitely not serve your guests.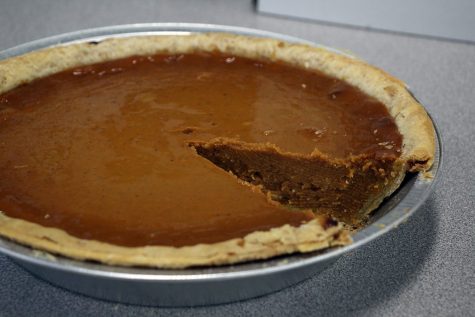 Pumpkin Pie  
Rating: 4 Slices  
Obviously, we started off with a Thanksgiving classic. "It has a nice flaky crust with a deliciously sweet filling," staffer Rowan O'Flanagan said. This pumpkin pie was the perfect balance of sweet and savory, with just the right amount of pumpkin spice. "The pumpkin pie had a classic taste and texture," managing editor Samantha Macuare said. "It was smooth, and the inside was gooey and very tasty."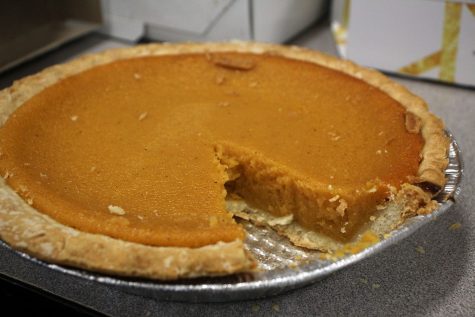 Sweet Potato Pie 
Rating: 1 Slice 
While sweet potato pie is very similar to pumpkin pie, it was not nearly as good. We were not a fan of the extremely mushy texture of the filling or the aftertaste. "Whoever made this pie should be thrown in federal prison because this is terrorism," news editor Salena Kahassai. Personally, I just thought it tasted like baby food, but some staffers did not find it as terrible. "It wouldn't be my first choice," social media manager Lauren Azevedo said. "But like if I was dying and it was my only option it would be good."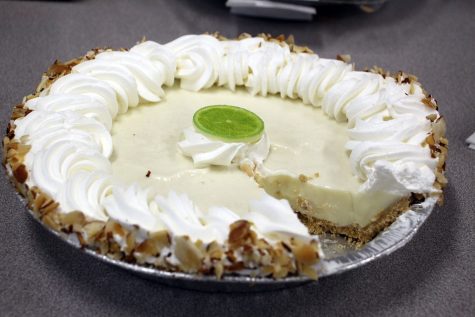 Key Lime Pie 
Rating: 3 Slices 
While not a traditional holiday pie, we had high hopes for the key lime pie, but we were let down. It was too sweet and did not have enough lime flavor. "It has a delicious summery flavor, but could be slightly less sweet," O'Flanagan said. The graham cracker crust was good, and the filling was creamy, but the lack of tartness brought its rating down. "The pie kind of tastes like if the dentist were to give you pudding fluoride," Azevedo said.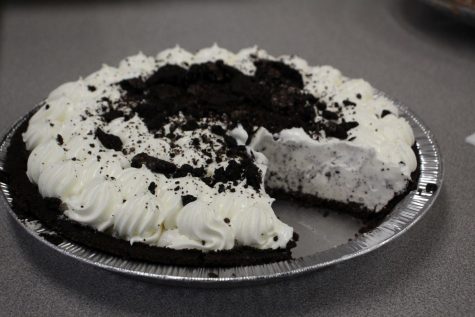 Cookies and Crème Pie 
Rating: 3 Slices 
Next up was an Oreo pie that looked very promising, but in the end was too sweet for most. "It's really too sweet," coverage editor Clio Bruno said. "It's giving me a headache." The Oreo cookie crust with its whipped cream filling was good, but most thought it lacked the aspect of a real pie filling. "Honestly the pie is just whipped cream and crust, but if you enjoy Oreo this pie is for you," opinions editor Julia Wolfe said.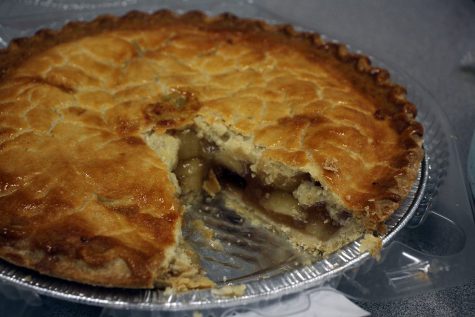 Apple Pie 
Rating: 5 Slices
The only pie to receive a perfect rating was the apple pie. "It has a perfect ratio of apples inside the pie and the crust is nice and crispy," Bruno said. The apples in the filling were seasoned with just enough cinnamon, but what really elevated the pie was the crust. "The crust is immaculate," Macuare said. "It is very crispy and buttery. I am not the biggest fan of apple pie, but it tastes good."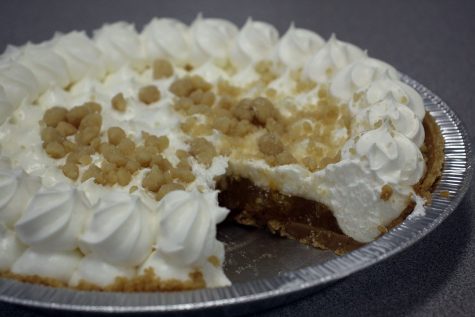 Peaches and Crème Pie 
Rating: 1 Slice 
This pie was almost deemed our loser because the little filling it had was way too sweet, and the peach flavor was very artificial. "It tastes fake and a little perfumy," Kahassai said. "I don't like it." The aftertaste was also very questionable, and the texture was too mushy. "It was almost like someone was force feeding you fruits as a kid," Azevedo said.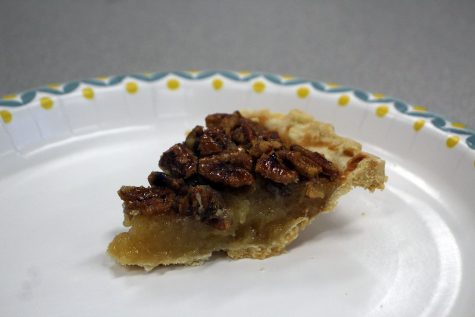 Pecan Pie 
Rating: 2 Slices 
This is another traditional Thanksgiving pie, but it was not prepared as expected. The pecans were just spread across the top of the filling, instead of mixed into the filling, which we determined to be the problem. "It has a confusing texture, and the filling is slightly too sweet," O'Flanagan said. "However, it does have a delicious toasted pecan and maple syrup flavor." The filling was also thicker and denser than the average pecan pie filling.  
Bumbleberry Pie  
Rating: ½ Slice 
This was a pie most staffers had not heard of, and one they could have lived without trying. "All the flavors clash," newspaper advisor Christina Porcelli said. "Nothing seems to go together and it's oddly chewy." The rhubarb in the pie gave it a very stringy texture which was my least favorite part, and the crumble was not crisp like it should be. "It's so, so bad," Kahassai said. "The texture is disgusting and it's all in all just terrible."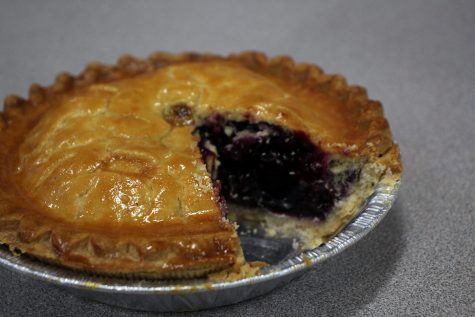 Blueberry Pie 
Rating: 3 Slices 
This was a very average pie, not terrible but not our favorite. "It is okay," Kahassai said. "It's not my favorite, but the crust is so good." The main criticism of that pie filling was not sweet enough. "It needs more sweetness, and maybe a bit more acidity," Porcelli said. "The crust wasn't nearly as good as the apple pie crust." 
Winner: Apple Pie 
Loser: Bumbleberry Pie