Friends commit to Vassar College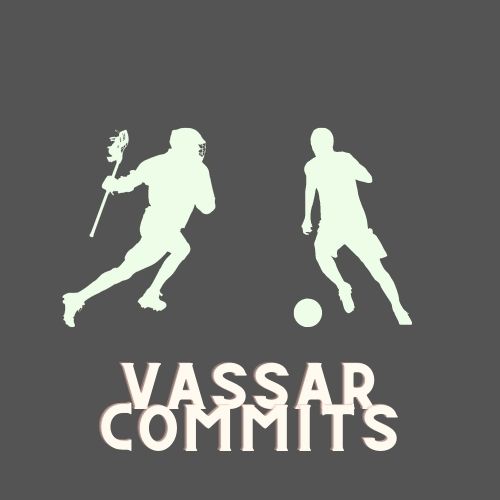 On Oct. 4 and Oct. 16, seniors Hayden Stoltzfoos and Otis Wildman, two best friends, committed to Vassar college. Stoltzfoos and Wildman have been friends since freshman year and share their love of sports.   
"It's been great to hear bout Otis's process, which is happening at the same time as mine," Stoltzfoos said. "It was good to have conversations with someone who was interested in the school and their athletic program. We share an appreciation for Vassar for all the same reasons, and it was amazing to hear he committed shortly after I did. My experience there will only be better with a good friend to accompany when we go up to upstate New York."
Vassar is a private liberal arts school in Poughkeepsie, N.Y. The Vassar Brewers are known for their educational achievements and campus beauty.
"I was interested in Vassar because I knew it was a great school, and I thought it would be a great opportunity to play soccer and get a great education at the same time," said Wildman. "I was also attracted to the school because it was away from home, and I thought it would be good to become more independent."
With soccer season coming up and lacrosse not being that far behind, the boys will be juggling school, sports and the rest of their activities. However, Stoltzfoos and Wildman are looking forward to Vassar and the new experiences it'll bring.
"I'm most looking forward to the community at Vassar," Stoltzfoos said. "Everyone is so talented in their own craft, hobby, sport, or other extracurricular activities that it will be satisfying to see my peer's growth and success. Supporting my fellow students in the tight-knit community will be fun and easy. Investing in others will lead to others investing in me which is essential to the interconnectedness I felt on campus. Also, the plethora of resources I have access to will make my education smooth unaffected Vassar will give me many opportunities to get experiences with the things I want to do in the future."