What Mascara Brand is the Best?
Lengthening, non-clumping, and volumizing: only a few of the words top brands use to sell mascara. Every girl is looking for something unique, and with a dozen different options per brand, no two people are likely to use the same one. Brands like L'Oréal, Maybelline, Covergirl, Lancôme, and Benefit Cosmetics compete for sales in one of the most profitable beauty industry segments. But which brand is truly the best?
It all comes down to what the person looks for in their mascara. Anna Castro (12) says, "I use the Maybelline Lash Sensational mascara because I feel like it stays on the best and keeps my lashes curled. Other brands don't stay on as good, and the mascara would be off by the end of the day. I have naturally long lashes, so my biggest concern is it staying on, not as much lengthening or volume." Girls with naturally long lashes tend to care about other things besides additional length, such as wearability.
However, length is still the top concern for most people who either have short lashes or want to add extra length in addition to their naturally long lashes. Sydney Toole (11) says," My favorite mascara is Sky High by Maybelline because it makes your lashes longer without getting them clumpy at all." Like Anna, she also uses a mascara by the brand Maybelline, yet this shows how even one brand has such a wide variety of mascaras on the market. Telescopic by L'Oréal and Sky High by Maybelline are some of the top-rated mascaras for lengthening on the market.
If sales equate to quality, then L'Oréal would be the best brand to buy. However, different attributes are important to every person who wears this popular product. If you asked ten girls what mascara they used, you would likely get ten different responses. A mascara with no flaws does not exist, and which one is best is all relevant to the person's wants in the product. The perfect mascara is whichever makes you look and feel beautiful, and that will likely not be the same for any two people, so whichever brand helps you achieve that is the best!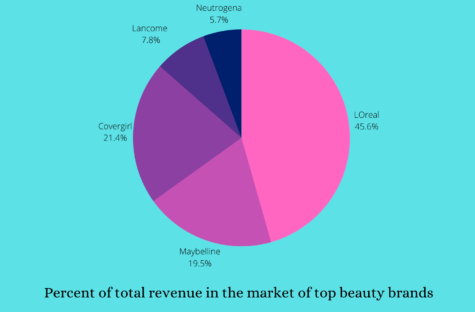 This photo shows top mascaras such as Maybelline and Tarte.