Summer movie previews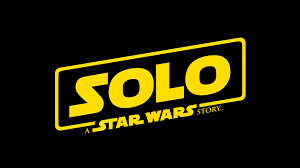 Hang on for a minute...we're trying to find some more stories you might like.
Solo: A Star Wars Story
A spin-off of the main storyline, this prequel will explore Han Solo's backstory before he became a famed rogue smuggler. Star Wars fans will be pleased to see familiar characters such as Chewbacca and Lando Calrissian, as well as an envoy of new faces. It arrives in theatres on May 25.
Ocean's 8
This movie boasts an all-star cast, with names such as Cate Blanchett, Anne Hathaway, Sandra Bullock and Rihanna leading the ranks. The plot centers around a bold heist at the Met Gala. It comes out on June 8.
Jurassic World: Fallen Kingdom
This sequel to 2015's "Jurassic World" will appeal to both nostalgic fans remembering the original Spielberg trilogy, as well as younger audiences who want a movie with action and adventure. Chris Pratt stars as Owen Grady in what will surely be one of the summer's biggest hits. "Fallen Kingdom" comes out on June 22.
Ant-Man and the Wasp
As the next installment of Marvel movies, "Ant-Man and the Wasp" promises a lively film with fun characters and great action sequences. This film is also a historical milestone for Marvel Studios, as it is their first movie with a female lead. It stars Paul Rudd and Evangeline Lilly and will be arriving into theatres on July 6.
Mamma Mia! Here We Go Again
The story continues with the characters from the beloved "Mamma Mia", a film based off songs by ABBA. This movie explores the past of Meryl Streep's character, Donna, and will be told with both present day scenes and flashbacks. Of course, it will also have a fabulous soundtrack to accompany it.
For anyone who grew up watching Pixar films, "The Incredibles 2" is a must-see. The movie centers around a family of superheroes and begins directly after the first film, which was released in 2004. "Incredibles 2" hits theatres on June 15.