Father and daughter nominated for Best of the Bay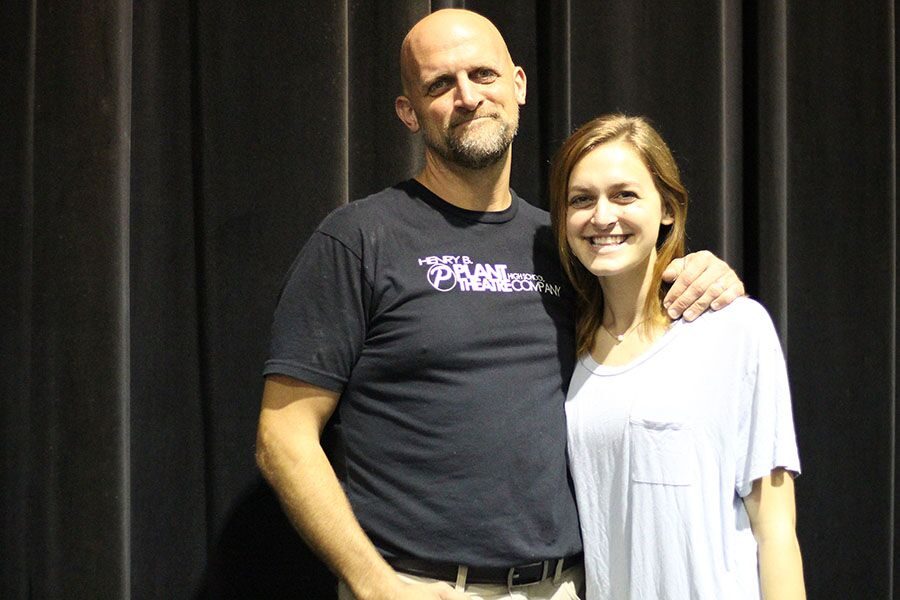 Voting for the annual Best of the Bay awards opened to the public on Aug. 2 with two familiar names joining the ballot of nominees: senior Logan Franke and theater instructor Dan Franke. 
Nominations for these awards are put forth by members of the community and professionals in the industry, with Clearwater and St. Pete included for consideration. Dan Franke, winner of Best Local Set Designer back in 2017, has been nominated in this category again this year. 
"When we do shows here, I'm designing the costumes, I'm designing the scenery, I'm building it all [and] I'm directing the whole thing," Dan Franke said. "To be recognized and have people see your work and say nice things about it … it's got some validation to it." 
His daughter, Logan Franke, has been nominated for Best Actress. Making appearances in school productions like "Into the Woods," "Noises Off" and "Avenue Q," she also performed over the summer in Think Tank Theatre's production of "James and the Giant Peach." 
Other actresses who have been nominated for this honor range from performers of 17 years to veterans of 54. 
"Being nominated against these people, if I were to win … it's one of those things where it's like 'maybe I really can do this,'" senior Logan Franke said. 
In addition to both their nominations, the Plant theater program itself is also in the running for Best High School Drama Program. Winners receive a spot in Creative Loafing's Best of the Bay publication, as well as a plaque and the potential to form connections to new projects, businesses or people in the industry looking for local talent. 
Having been involved in theater for over 25 years, Dan Franke has performed in a variety of productions through college and beyond, but now focuses most of his energy in set design and directing. 
"The final product is different every time." Dan Franke said. "It's new, its fresh, it's exciting — and you get to say and do just about anything you want, get to be who you want, get to go where you want." 
Logan Franke started acting at the age of 6, playing Chip in "Beauty and the Beast" in her first high school production when she was 9 years old. Together, they've shared the stage since she was small. 
"Since I was two, we would sing together at church," Logan Franke said. "I was for sure someone who wanted to start performing when I was younger, but seeing him do it so much … it made me love it even more." 
Results of the vote will be unveiled on Sept. 26 at the Best of the Bay Awards Party. While both continue to pursue drama, Logan Franke has her eye on a much bigger stage. 
"I want to go all the way," Logan Franke said. "I want to go to Broadway — that's all I've wanted." 
Voting ends Aug. 29.