District tests school water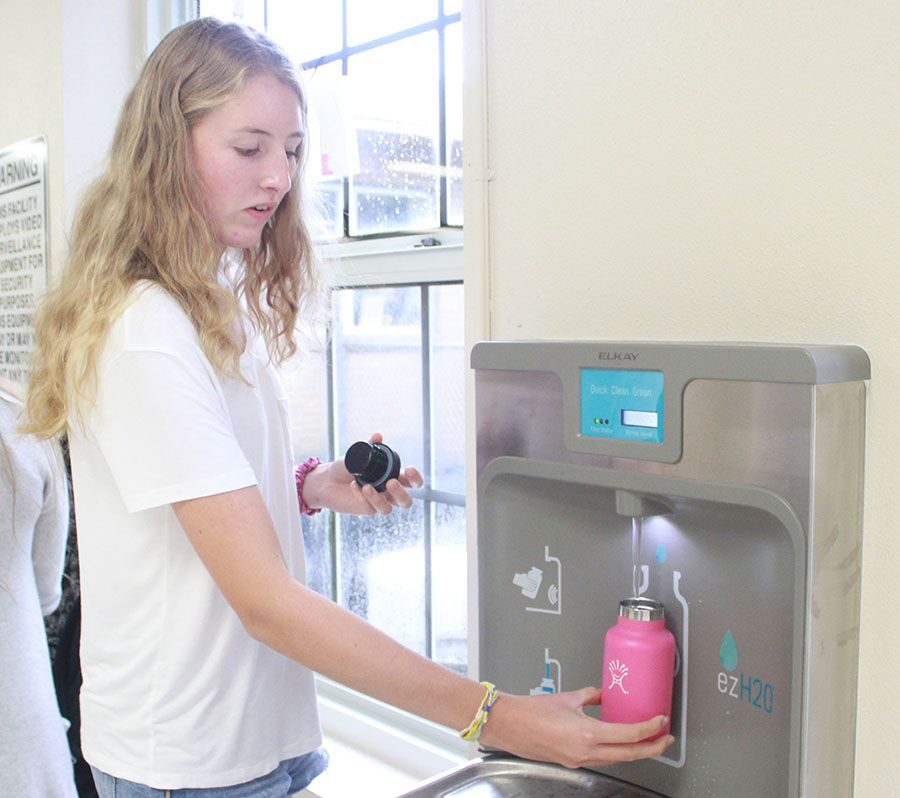 Hillsborough County schools began testing water for levels of the neurotoxin lead in 2017, but have just recently been disclosing the results, which show that several schools had a high concentration of lead in their supply.  
Plant is one of the schools tested that was found to have levels below the legal limit — which is 15 parts per billion as set by the Environmental Protection Agency — but according to the Tampa Bay Times, the Centers for Disease Control and Prevention, the American Academy of Pediatrics, and the EPA say that any amount can still be detrimental to children and teens, who are most at risk to its effects.  
"This is a very important matter because it has been known that children's brains and bodies are very vulnerable to lead," junior Sofia Cardenas said. "When the county says that they are making schools safer by adding guards and physical safety, they still need to pay attention to other things like the stream of lead infested water being allowed to enter the school becoming the silent killer." 
Eighty percent of schools in the county have yet to be tested for lead. 
"I think that all the schools need to be tested as soon as possible," sophomore Kerry Tankersley said. "I think for now I'm just going to keep drinking the water unless I hear more about the dangers."  
Many students feel reassured by the fact that the water has been tested. Some students plan to continue drinking the water until more information is released, while other students are staying away from it altogether. 
"I think that students should probably try to avoid the water fountains for now," said freshman Jack Lambert. "I personally think they taste fine but who knows what's really in it?" 
Students are advising their peers to try to get water from other places. 
"I don't drink out of the water fountains personally; I'd rather bring a water bottle," said senior Koreiyale Johnson. 
Despite the concern, assistant principal Lauren Otero has assured students that the water is safe to drink. However, many students believe that the new water filters installed in the cafeteria and gym were related to lead testing, but this is false. Otero said that they were a senior parting gift to the school, intended to reduce plastic. 
The county will be done testing the water in all schools by December.