Fall Sports Recap
Fall sports season comes to an end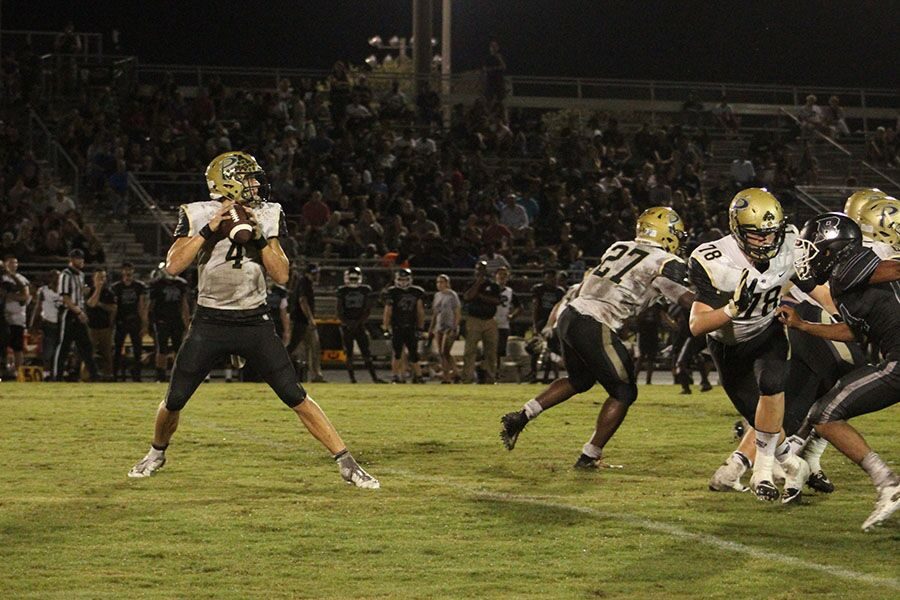 Football: 
The varsity football team finished the season with a 11-2 record, won the district championship and made it to the regional final.  
"The biggest accomplishment is always just to play to the best of your abilities, and I felt like we did that often, and I feel like we did that overall," head coach Robert Weiner said. "I was really proud of our players' season on the field and off the field." 
They beat Newsome High School 50-36 in the final game of the regular season and went on to playoffs. In the first-round matchup they defeated Gaither High School 36-16 and moved on to the second round where they faced Viera High School. Here they played their best football all season, according to Weiner.  
"It was a battle for most of the game," senior offensive linemen Steven Sargent said. "We were down, we had to fight through adversity, and we ended up coming away with the win. It showed how we all stick together as a team." 
Although their season ended before the team could make it to Orlando for the state championship game, they are left with the memories and bonds formed during the season.  
"The thing that I love the most is how close we all got with each other even though the team was based on transfers," senior running back Walter Wilbon III said. "The bond grew over the season and we came together as a team."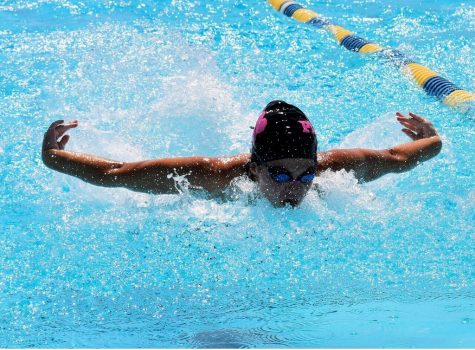 Girls Swim: 
After winning Districts and then Regionals, nine girls from the team qualified to move onto the Class 4A State Championship.  
"Our biggest accomplishment was to move that many kids to states," coach Gil Gonzalez said.  
At the meet all the girls swam in finals and scored points. Sophomore Ella Bathurst placed first in the girls 100 breast and the girls 200 medley relay also placed first overall.  
"As the season went on we became closer and more of a team," sophomore Kerry Tankersley said. "It was better because we were able to motivate each other to do better." 
Girls XC: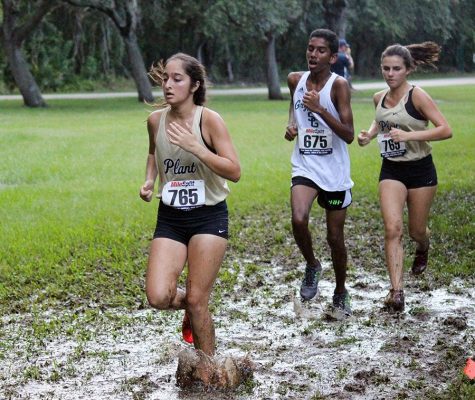 For the 11th time in his coaching career, Roy Harrison led the girls cross-country team to a state title, with a score of 118 and the girls averaging 19:24. 
"Our team was really young," freshman Mary Ellen Eudaly said. "Coming out, everyone was really motivated to do their best because we were all hoping to win the state championship." 
During States, Eudaly lead the team by coming in eighth place with a time of 18:29. Following her was freshman Arlie Rubin in 20th place, junior Olivia Manno in 22nd, sophomore Sarah Weber in 45th, sophomore Lily Fitzgerald in 62nd, sophomore Hartley Hill in 92nd and junior Alixandra Rubin in 103rd.  
"It was really cool to see the whole team come out," Eudaly said. "Everyone wasn't working for a PR for themselves but was working for the team."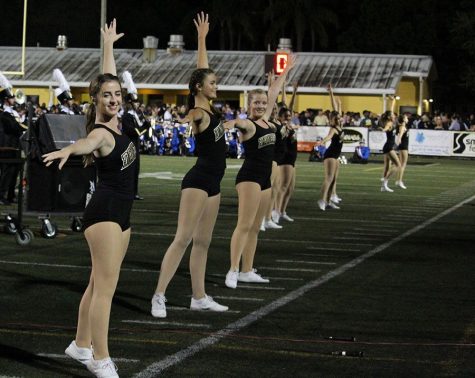 Danceros:
Besides being in the stands every Friday night for the football games, the Danceros also competed alongside the marching band at the Lion's Pride Invitational where they received a Superior from the judges.  
"We all really quickly and smoothly transition onto the field," senior Abigail Kim said. "Then we do our routine. Awards are right after, and every time Plant gets an award, we do a fun chant. It was a great way to end the year off."  
On Thanksgiving Day, the seniors on the team had the opportunity to perform live at the Macy's Thanksgiving Day Parade. 
"It was fun," Kim said. "At the time it was awful. We were all shivering, couldn't feel our faces, but it's fun looking back on it now." 
Boys Golf: 
The boys golf team finished their season undefeated, going 13-0 in the regular season.  
"We're a pretty good team," junior Mac Suber said. "We beat everyone all the time." 
The boys moved on and won Districts with a score of 296 and then moved onto Regionals where they won with a score of 308. When they got to States, they placed 10th.  
"We didn't play very good at states," sophomore Harrison Harper said. "But it was a lot of fun because I was with all my friends."  – Kate Caranante
Volleyball: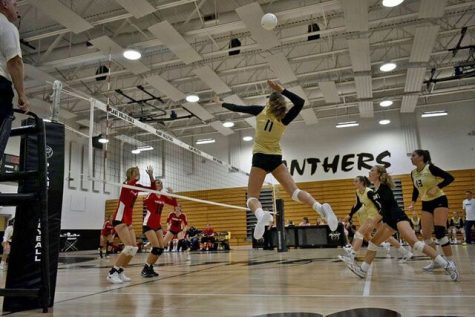 The girls varsity volleyball team wrapped up their season with a second place finish in the 8A State Finals with a season record of 27-2. 
The team travelled to Fort Myers Nov. 15 to face Fort Lauderdale's St. Thomas Aquinas High School in the 8A FHSAA Girls Volleyball State Championship. They came up short with a match score of 3-1. 
"I think going into it we were really prepared, and we had practiced and worked hard the weeks leading up, and it was just kind of getting over the mentality that the past few years hadn't gone our way when we had played St. Thomas Aquinas in the finals," junior Haile Gould said. "I think that we were prepared to face St. Thomas, knowing their strengths and weaknesses."  
The girls started off by winning the first set 25-17. However, following that, they lost the next three sets 23-25, 15-25, 19-25. 
"Ultimately the first set we came out strong and started off playing as a team working together," Gould said. "We let them exploit our weaknesses and play off their strengths rather than going off our practice and trying to shut down their middle, and I think that is what hurt us the most." 
Over the season, the squad won 27 matches and lost two. The wins consisted of many tournament, district and playoff matches, while one of the losses was in a tournament and the other was in the state finals. 
"My favorite part of the season is probably just seeing everyone grow and mature into the players they are," senior Camryn Vogler said. 
Vogler had 273 kills and 33 serving aces this season, finishing as the team's stat leader for both. Gould and sophomore Erin Morrissey were announced stat leaders for the team as well this season with Gould getting 317 digs and Morrissey getting 54 blocks.  
"It's a good feeling," Vogler said. "I think that doesn't really mean too much because everyone contributed as much." 
The girls concluded the season as 8A District 8 and 8A Region 2 champions and 8A State runner-ups. 
"The Plant volleyball program is such a family," junior Birdie Frierson said. "Getting so close with everyone on the team and everyone's parents even, too, and knowing that we are always going to be there for each other whether we are playing or not is the best."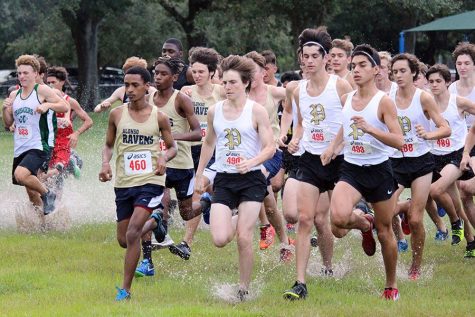 Boys XC: 
The boys cross country team wrapped up their season with personal records from many runners and sub-17-minute times from the top seven. They became district runner-ups, while also grabbing fourth place at Regionals and seventh at States. 
Under coach Mike Boza, the team finished seventh at the FHSAA 4A State Championship with a score of 214.  
"The state meet was probably my favorite because I ran way better than I expected," sophomore Wynne Thomas said. "I threw down a fast PR, and I was happy with the result." 
Thomas led the team, coming in seventh with a PR of 16:10. Freshman Ryan Maney also got a PR with 16:53, coming in 49th, with juniors William Carlson, Lee Gibson and Tristan Vanhorn and seniors Eric Romo and Aidan Reilly following. 
"We came together throughout the season, closing it down at Districts and Regionals and throwing down some fast times," Thomas said. 
Girls Golf: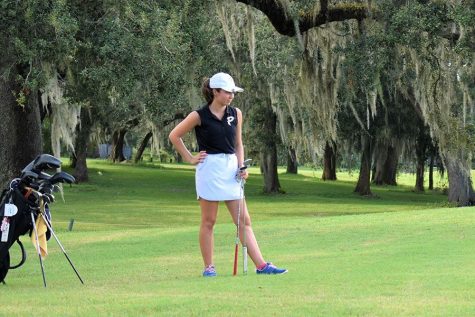 The girls golf season came to an end with a record of 7-1 with several improved scores from the team. 
"The season was a fun season," sophomore Annika Johnson said. "As a team we grew and became closer this year." 
Coach Tom Feeney led the girls to a second-place finish at Districts and fourth place at Regionals. 
"I would have to say my golf team succeeded in defeating most of our competitors this season, and we all scored very well," sophomore Leila Ossi said.  – Hartley Hill