Volleyball defeats Palm Harbor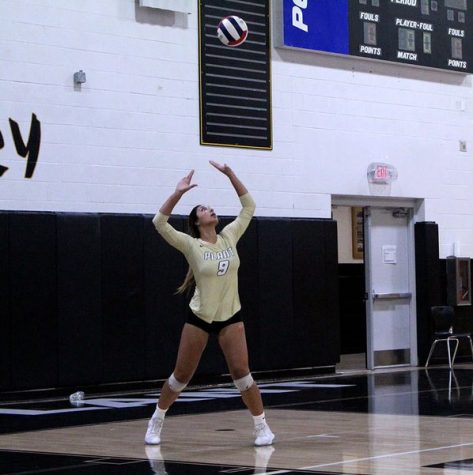 The varsity volleyball team beat Palm Harbor University School 3-0 on Monday, Sept. 8. With all the capable Plant players on the court, the team worked together to earn their victory.  
"Everybody has almost played," head coach Vanja Todorovic said. "We have one player that's injured right now but when she comes back, we'll be fully staffed which is going to be very good." 
The first set of the game came and went, Plant winning but the score a close 25-18. The other team quickly lost its fizzle.  
"I think first set we dipped a little bit, but we came back," Todorovic said. "Second set we showed what we were capable and played a good game."  
The opposing team made efforts to extinguish the set winning streak that the Panther girls were on, but they were unable to meet the requirements. There was a sense of authentic teamwork between all the Plant members that made their scores electric.  
"I really liked how the people from the bench that came into the game really influenced it," Todorovic said.  
When all is said and done, the varsity team and their coach are always finding new ways to keep improving. Winning never stops the Panthers from passing their own past expectations.  
"What I think we can improve on is maybe just keeping that enthusiasm and energy going out after the time out," Todorovic said.