"The Bachelor" winds down to four girls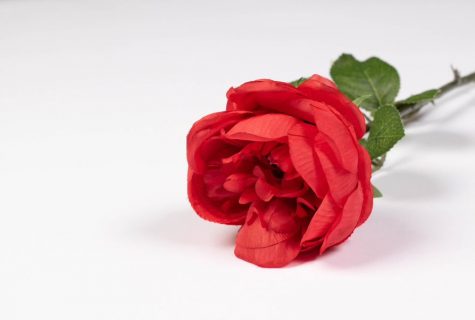 It has been a dramatic season on "The Bachelor" so far, and although most of the drama queens have been sent home, there is still much to come. This past episode, two of six girls were sent home, so the final four will be sent into hometown week next Monday, where Peter will meet each of their families. 
This week, Natasha did not receive a rose after her first one-on-one date and was sent home. She was prone to getting sent home though, because she and Peter never even got to know each other– Peter had taken some girls on two one-on-one dates before Natasha was even sent on one. This was very unfair and, in my opinion, shows why Pete the Pilot has not been a great bachelor. 
Peter has catered to drama the entire season and kept toxic girls around when they take away other girls' time from Peter. It started when he ditched an entire group date when Hannah B, his ex, came back not sure if she wanted to get back together. Then, after rightly sending Alayah home for being fake and starting drama, he allowed her to come back the next episode and gave her a rose from the group date that she didn't even go on. These actions have been extremely inconsiderate to the other girls. 
The first good thing he did in handling drama this season was sending both Tammy and Mykenna home in last week's episode. Other than that, he has encouraged drama and spent less time forming closer relationships with the girls and treating them fairly. 
The only two girls that have been drama-free are Madison and Kelley, and that is why they are my favorites. I was shocked that Kelley was the other girl sent home this week, but I think it is for the best. Frankly, she is too good for Peter and can do way better. She has avoided all drama and is definitely the most mature and ready for marriage, which is what Peter has been questioning every other girl about. 
So now my hope now relies in Madison as she is clearly the best match for Peter. She is so perfect; she stays out of drama, values family, is from Auburn, Alabama, puts her faith first and is funny, sweet and genuine. She was the first girl to go on a one-on-one date with Peter, and ever since, I think everyone ships Madison and Peter.  
Their relationship is definitely the strongest too because she is the only girl Peter has said he is falling in love with. However, in the preview for next week's episode, Madison revealed that she is saving herself for marriage, so that could become a serious situation. 
Madison and three other girls remain: Kelsey, Victoria and Hannah Anne. I don't know how or why Kelsey is still around after her many drunk and psycho episodes, which doesn't really make her wife material. She has had more meltdowns than any of the girls, but in the end, she opens up to Peter and that is why she has gotten this far. 
I like Victoria, but she is a little quaky and unstable. She and Peter have such a cute relationship, but she now seems inconsistent with what she wants and has been getting cold feet.  
But I respect her after the devious but hilarious scheme "The Bachelor" producers set up for her and Peter's first one-on-one. They sent them to a private Chase Rice concert, but little did Victoria know who was performing, and little did Peter know that Chase Rice was Victoria's ex-boyfriend. 
While I know Hannah Ann is one of many people's favorites, there is still something off about her to me. Ever since the first episode when she purposely took Peter from another girl to talk to him twice while most had not talked to him once, Hannah Ann has seemed fake.  
I think she proved this on her one-on-one date. After she told Peter that she was never in love with the person she previously dated for three and a half years and has never been in love, Peter walked away from the dinner table to think. When Hannah Ann realized that wasn't what Peter wanted to hear, she chased after him and told him she was starting to fall in love with him. Excuse me? It seems a little strange that she is starting to fall in love with someone after just six weeks of sharing him with other girls but she was never in love with the guy she dated for over three years. 
I also do not think Hannah Ann is at a right point in her life to get engaged. After all, she is only 23 and relies on modeling (you can find her in Sonic ads and on Downy bottles). I mean, she wrote a list of reasons she loved Peter in the last episode that had the letter i dotted with hearts like a fifth grader. 
Let's just hope Madison gets the final rose because she is clearly the right match for Peter, and let's hope Peter doesn't mess up in the few remaining episodes like he has all season.