"His sweetness and his ever-present smile will never be forgotten"
Remembering Carlos Medina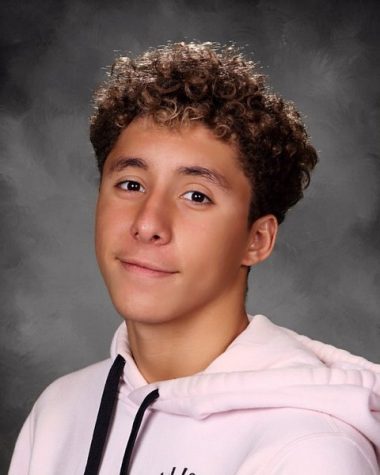 Carlos Medina, junior, passed away Jan. 20 following a car accident. Born Nov. 25, 2003 in Tampa, Medina is remembered by friends and family for his hardworking and friendly personality.  
"He was a hard–worker and I don't say that lightly," junior Solange Sai said. "He would spend hours at swim then hours at work and hours on school. He took AP classes and found a way to juggle it all. Despite all that he always had a smile on his face and was always goofing around. Everyone loved him and he never had a problem with a single person. He really was a blessing." 
Medina was on the Plant swim team and also swam outside of school with the GTSA (Greater Tampa Swim Association). Junior Maggie Rowan and Medina swam together since they were 10 years old.  
"Carlos wouldn't want us to be sad," Rowan said. "I think we should remember him for all of the things that made him special." 
Through club swim and Plant, Medina made long-lasting friends, some of which he spent his childhood growing up with.  
"We grew up together and he was like my childhood best friend," senior Sienna Kelley said. "We swam together for seven years and his family is like my family. We've always been super close. Even our siblings are best friends. He was always super happy and he would light up anyone's face once he was in a room. His smile and energy could light up any room. He always worked hard with everything school, swim, family, everything. He was one of my best friends and I'll miss him forever." 
Others have memories with Medina from more recent times.  
"We sat everyday together at lunch freshmen year and was one of the sweetest and happiest people I knew. No matter what mood you were in, he managed to make you laugh and smile," junior Gabi Dodson said. "He was one of the purest friends and souls I knew." 
A "Celebration of Life" service was held at St. Joseph's Catholic Church, Feb. 1. A scholarship in honor of Carlos Medina is currently in creation.  
"It's tough in times like this to lose such an exceptional student," assistant principal Lauren Otero said. "We need to all be here to support each other. I think the school needs to understand that we all need time to heal."   
The Plant swim and dive team shared a few words via twitter.  
"His sweetness and his ever-present smile will never be forgotten," the team said. "We love you Carlitos."