Shawn Mendes' new song is ethereal
Shawn Mendes' came out with a song called "Wonder," a tease for his new album that comes out on Dec 4.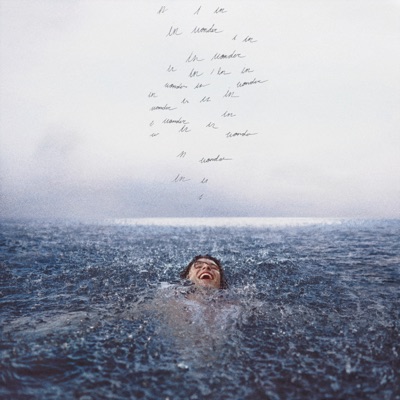 Shawn Mendes is known as a teenage heart throb around the world. His previous three albums were made within the last five years, a time of growth and independence for Mendes. He would have been 16 when his first album released, 18 by the time of the second one and 19 for his most recent album.  
Due to Mendes growing up and experiencing his teenage years in the spotlight of the world, he has had to learn who he is with the opinions and critics of those around him. Due to this, he has had to mature quicker and this can be seen in his music.  
As each album comes out, the more and more I can see Mendes' style and technique shine through. He has increasingly improved his music from his YouTube and Vine days, maturing his choice in vocals, lyrics, etc.  He has become a mainstream artist with his own style and I'm excited to see what new songs he has prepared for us in his upcoming album. 
His new song titled "Wonder" is comparable to a song on his recent album titled "In My Blood." The songs are similar in their emphasis on emotion, bringing up feelings and sensations that encourage you to sing along with the song. 
One song is more optimistic sounding over the other, however they both bring up the same emotions and feelings due to their intensity. These are the types of songs to listen to on a late-night drive alone, with the windows down and the sunroof open. 
You can't help but belt the song when listening to it alone. It derives from such an intense feeling the song creates.  
It begins with a harmony being sung by Mendes. This harmony starts off with some high notes, something Mendes has proved himself to be well at singing over the years.  
The first fifteen seconds of the song begins with this harmony gradually coming in. If I could describe the way this harmony sounds to the way it looks, it would be as though someone was opening doors to a bright light and welcoming me in with warmth and comfort.  
The beginning lyrics of the song are, "I wonder if I'm being real, do I speak my truth or do I filter how I feel?" These embody the feeling of figuring out who you are, finding your purpose in life and seeing your true self.  
Like I said before, Mendes is now at the age and maturity to be figuring this out. He is explaining these feelings and questioning himself through his music. His audience, with the majority of them being teenage girls, are either going through this or will be going through this period of questioning oneself soon, allowing a space for the listeners to relate to the song. 
As the song progresses, we hear a lo-fi beat in the background supporting Mendes' vocals. This beat slowly and gradually becomes the beat of the chorus. This transition is well placed because it embodies the feeling of moving to a new chapter in your life. 
 Going into the chorus, the lyrics that Mendes sings are about dreaming, hoping and wondering how it feels to be loved by "you," a mention to someone in the song. The beat strategically drops, and the harmony picks up again, reinforcing Mendes' seraphic vocals.  
The background vocals are well placed in the song, enabling the severity of the emotion being sung by Mendes. I can't help but be taken back when toward the end of the song, the beat drops and it creates this feeling of being invincible. 
Mendes' vocals pick up again but this time the background is enhanced with his harmonious vocals supporting Mendes. The sound lifts the weights off your shoulders and makes it feel as though you're floating.  
The song has such a high vibe and is quickly making its way to being one of my favorite songs. It sounds so enchanted and celestial. With the album coming Dec. 4 and being named after this song, I can tell the album won't disappoint. I'm looking forward to his music coming, especially if its comparable to "Wonder" or better.