How to style fall outfits
As we approach colder weather in Florida, most Floridians just wear a set of sweatshirts and sweatpants. Since we don't usually have nice and chilly weather, it is harder to upkeep a collection of warmer clothes. Here are some fun ways to incorporate style into your outfit with some clothes you may already have.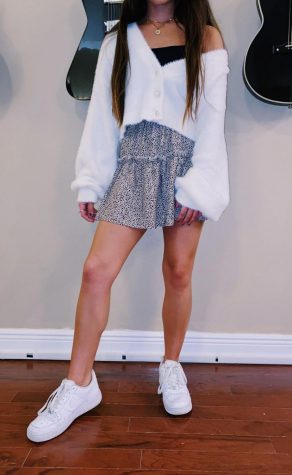 This look involves a patterned skirt and a fuzzy, cropped, button–up sweater. The sweater allows for the "fall" look to come into play while also keeping it chic and stylish. The skirt incorporates an item you may already have in your closet, while adding your own personal touch. The sneakers complete the look by matching the sweater, but you can also wear boots or flats to keep the look light.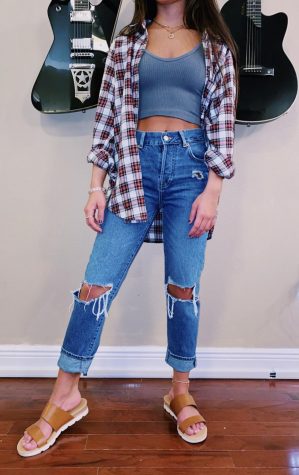 With the classic flannel and jeans combo, this look is a go-to. The casual style leaves room for comfort while also ensuring you're looking in-style. The sandals reinforce the Florida style wear while also allowing airflow to keep you cool. The tank top adds to the warm weather vibes, granting an off the shoulder look with the flannel.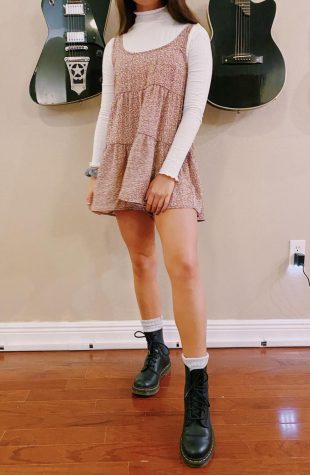 The patterned dress/romper and the turtleneck duo incorporates a look that's easy going and lighthearted. The dress shows the summery aspect of Florida while the turtleneck completes the outfit, exuding the chilly weather of fall. The sock and boot combo add a little bit of grunge to the outfit, adding a personalized touch.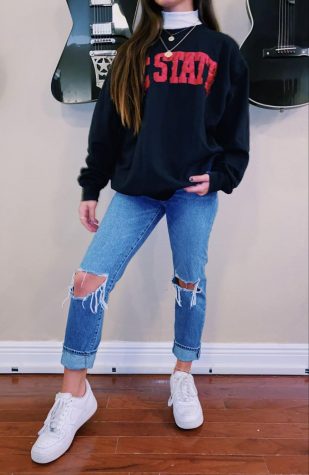 The crewneck and ripped jeans is an easy look to pull off, as it doesn't require much effort. The crewneck is comfortable and warm, supporting the fall feel. The jeans permit the casual style and show creativity, especially when the jeans are patterned, striped or patched. The turtleneck adds to the look, helping to keep you warm on a colder day. The added jewelry is optional, but in my eyes, pulls the look together. It includes an aspect of personalization and draws attention to the eye.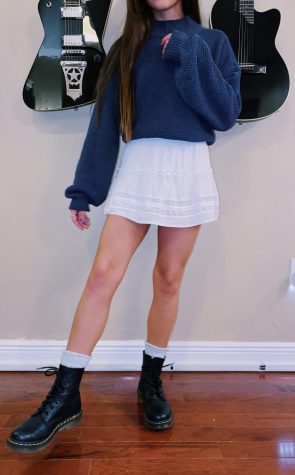 Going back to a more girly style, the tucked sweater and skirt enhances the autumn mood. The sweater displays the chilly weather while also leaving room for some airflow. The skirt adds to the ensemble by keeping the spirit warm and cheery. The boots add a touch of individualization and can be switched with sandals or sneakers depending on the look you're going for.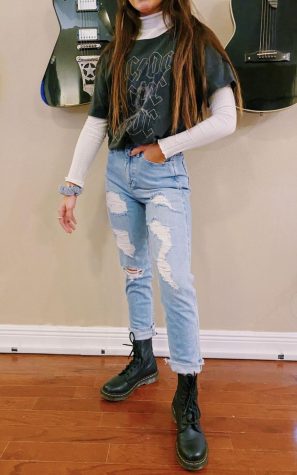 To keep warmer, this outfit includes a band tee, turtleneck and jeans. The band tee builds on a look of grunge, adding some flair compared to the more familiar looks. It can be personalized based on your liking and can even be long sleeve. The turtleneck reinforces the colder weather to keep you warm but can purposefully be seen underneath. The jeans give to the casual look, making the style choice seem more relaxed.