Michael Cera-nades fans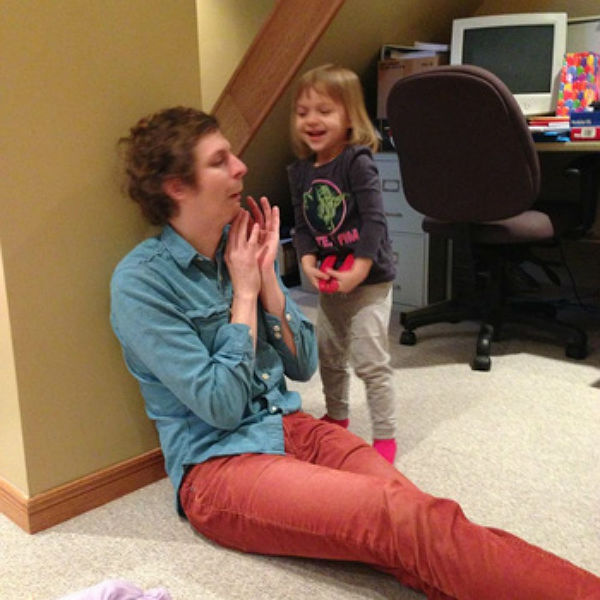 Michael Cera, known for playing awkward teenagers in movie and television shows such as "Juno," "Scott Pilgrim vs. The World" and "Arrested Development," pulled a total Beyoncé and quietly released his debut solo album on his BandCamp profile on Aug. 8. The 26-year-old's low-fi album, "true that," came to the public's attention on Aug. 12 when Jonah Hill tweeted that Cera was not only a great actor, but also a great musician.
The folky, 18-track, minimalistic album sounds exactly like the soundtrack of a quirky indie film that Cera, himself, would star in. From the ragtime-influenced instrumental "Of A Thursday," to the gentle acoustic "Ruth," "true that" is a cool, rainy evening in autumn.
Picture a silent movie scene where the male and female leads are dancing together and their love for each other is rapidly increasing. This is what listening to "Of A Thursday" feels like. The song transitions from a classical vibe to a ragtime-energy in a matter of seconds, but it still seems to flow nicely to the end.
The seventh song on the album, "Steady Now," has a washy reverb on the vocals that makes the whole song sound slightly like shoegaze, a subgenre of alternative rock named because the musicians in this genre stand still in an introspective state, sometimes staring at their shoes. The beautiful lyrics take the listener to another, dreamier world, and when Cera asks, "When will we see yourself / Try to forgive yourself?" they will definitely start thinking about it.
"Ruth," one of the more popular songs on the album, tells the sad story of a short-lived relationship with a girl in a bar. "Coming through the filter, sweet upon my lips / The smoke mollifies the lung into which it rips," Cera sings. Despite the seemingly satire feel, the vocals sound genuine and sincere.
The folky, bedroom pop, which sounds like it could easily be the background music to an "Animal Crossing" game, was not Cera's first endeavor in music. He played mandolin and sang background vocals on Weezer's "Hang On," and toured with indie rock band Mister Heavenly. He is also a member of the off-the-cuff rag-tag band, The Long Goodbye.
For the "Juno" soundtrack, Cera and Ellen Page covered "Anyone Else But You" by The Moldy Peaches, an anti-folk group founded by Adam Green and Kimya Dawson.
This debut makes listeners want to throw on a Bill Cosby-esque sweater, brew up some blueberry, raspberry, ginseng, sleepy time, green tea, green tea with lemon, green tea with lemon and honey, liver disaster, ginger with honey, ginger without honey, vanilla almond, white truffle, blueberry chamomile, vanilla walnut, constant comment or… earl grey tea, and listen to the rain.
The album can be streamed for free or downloaded for $7 on his BandCamp page. Cera says that at this point, he has no plan to release any more music in the future, but he is not opposed to the idea.