A Man & His Dog
AP Art History teacher trains dog to be a champion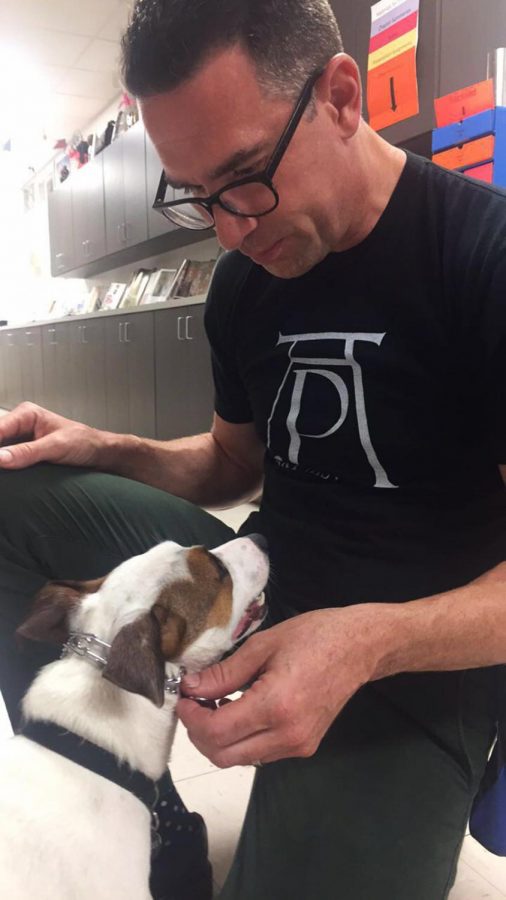 The life of a teacher outside of school is one of the world's greatest mysteries. Speculations of what exactly teachers do in their off hours have been raging on in a heated discussion since the dawn of time; with opinions varying immensely. Beliefs range from teachers never leaving the school, to only grading papers or plotting new and inventive ways to destroy your GPA.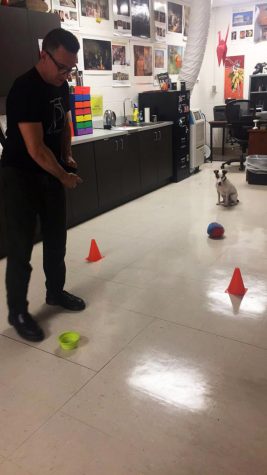 Madison White
One teacher, however does not fit the stereotypical mold. Bill Renninger, the schools AP Art History teacher, enjoys spending his free time in the company of his canine companion, Angus. The two participate in dog competitions, specifically rally.
"Right now, we're doing what's called rally, [which is a] course that's set up with 15 to 17 different stations with directions at each one," Renninger said.
Renninger got his now one-year old Jack Russel Terroir as a puppy, quickly learning what a genius Angus was. Craving an active lifestyle, as well as the bonding that encompasses dog competitions, the two embarked on their journey. The dog competitions are split into three categories with agility first, obedience second and rally third.
"I originally wanted to be in agility. [Angus] couldn't do agility until he's at least a year old when his bones were completely grown," Renninger said.
Renninger then went to an obedience class, but found that rally would be more suited to both Angus and himself.
"Rally isn't necessarily less serious than obedience, but it's a little more fun and less intense," Renninger said.
The pair enjoy competition and have even gone on to win first place twice and third place once out of the four competitions they've participated in. Renninger and Angus also went on to receive a blue ribbon in the secondary trials due to their perfect scores, not an easy feat. These events are indoors and each station is out of ten for a total of 100.
"Eventually I'll start competing with him in agility", Renninger said.
While Renninger certainly enjoys competition, he would not be able to do it without an enthusiastic puppy at his side.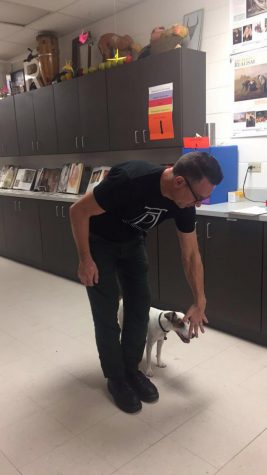 "He loves it," Renninger said as he smiled. "Dogs and people have this innate ability to communicate. We're going to keep doing this."
Communicate they shall, for there seems to be no end in sight for this man and his dog.Madison White