Money Mitch opens up about music, dreams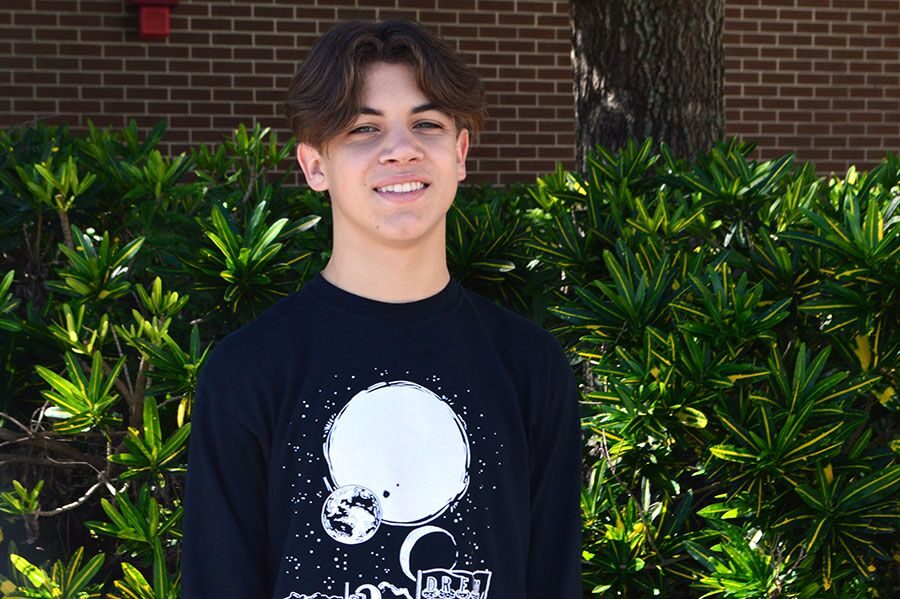 Mitchell Holmes hops on stage, the beat drops and fans in the crowd go wild as they begin singing along to the local rap artist known to most as Money Mitch. What seems like a fantasy to most sophomore boys is just a normal Saturday night for Holmes, pursuing his dream to be famous while continuing to gain popularity. 
His brothers, John and Alex Holmes, gave Mitchell Holmes his famous name of Money Mitch when he was very young. They have continued to call him that ever since and have been a large part of his inspiration. 
"My biggest influence is my brothers," Holmes said. "They were always rapping around me as a kid and were a big reason I started rapping because I was always close with them." 
Holmes' music is supported not only by his family members, but by many students as well. He is well known and has a great number of fans in various high schools in South Tampa. 
"I don't listen to his music, but props to him because he is chasing his dream," senior Walter Wilbon III said. 
Holmes started making music when he was 12 years old.  But before he was known for his music, he wanted to play football. 
"I loved playing football until I stopped in middle school," Holmes said. "I ran out of time for it because music became more important to me."  
People started listening to his music when he began dropping songs in 2016. Holmes' first hit was "813 Anthem." It received 2,300 views on YouTube and Spotify. 
"Knowing that everyone was listening to my stuff was lit," Holmes said. "I don't know specifically what happened, but people definitely started acting different around me." 
His music was originally just on Sound Cloud. Now Holmes' music is carried on platforms such as Apple Music, YouTube and Spotify. 
"I wanted to level up so that people could hear me on everything," Holmes said. 
It takes Holmes about 30 minutes to make a song. He does it all day, every day, usually with sophomore Giovanny Condorpusa, known as idrankyourlean. 
"idrankyourlean is my best friend, so it is always fun making music with him," Holmes said. "We met through different people in seventh grade and have been friends ever since." 
Holmes hires someone to shoot and put together music videos for him. 
"Getting over 30,000 views on 'Stunting' was huge for me," Holmes said. "It's my favorite song I've written." 
Various venues, consisting mostly of local parties, invite and pay Holmes to perform frequently. Holmes was recently scheduled to perform at a party on Sept. 8. 
"He just inspires me a lot because he is a new artist … yet makes amazing music," sophomore Christiana Dirks said. "I really think he could be something one day." 
Holmes' biggest dream is to get a million views on multiple of his songs in the future. 
"I am going to perform in arenas on tour all over the world," Holmes said. 
Holmes has produced many songs that he has not released yet. He chooses to release them when he feels it is the right time. 
"I recently made a song with Famous Dex and Jose Guapo," Holmes said. "This guy from California who made songs with them DMed me saying they have heard my music and liked it. Knowing they liked my music made me really excited." 
Holmes spent $2,000 to make a featured song with Famous Dex and Jose Guapo. He plans on going to Los Angeles to shoot a video with them around November. 
"One of my favorite parts about making music is getting hate," Holmes said. "I like getting it because it proves they listen to me. There's never been a time where I was actually offended." 
People usually throw hate at him via social media, typically on Instagram and Snapchat. 
"I mean I wish everyone loved me, but I don't really care that much," Holmes said. "It's kind of funny in my opinion, and it motivates me."