All cheers
Cheer places at states, nationals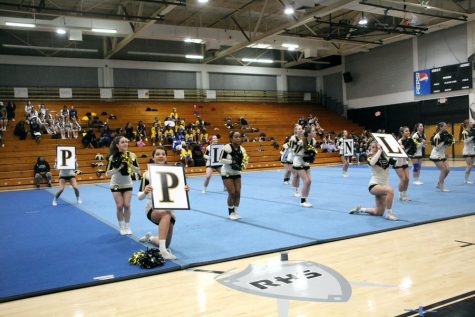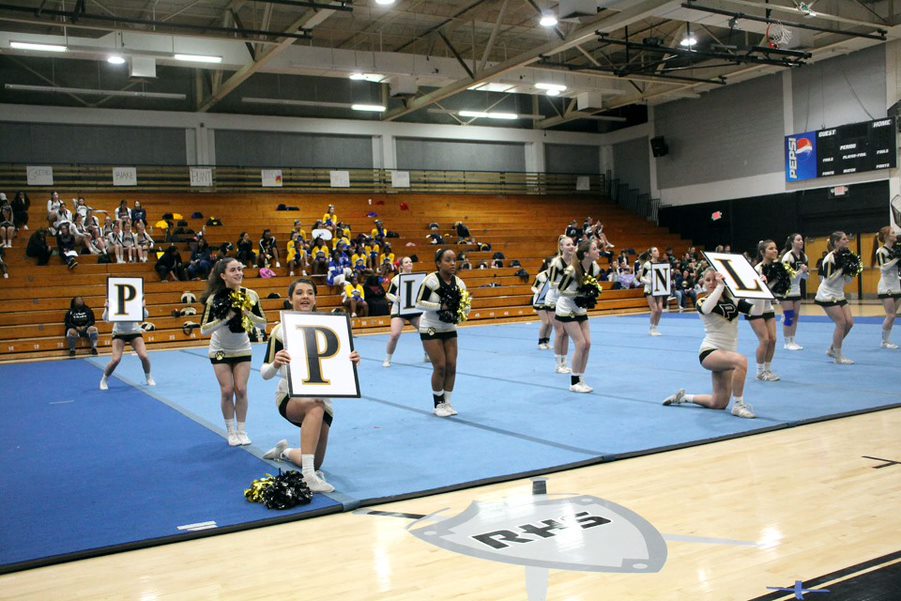 The varsity cheerleading team ended their season by placing in the top 25 at nationals in Gainesville and fifth at states.  
This is the first time cheer has made it to nationals. 
 "This season has been the best for Plant cheer in a long time," sophomore Zoe Hamlin said. "We have accomplished so much as a team and have overcome some tough obstacles. I'm really proud of my team."  
The team travels to compete against other cheer teams to earn rankings and awards. These competitions ended the season this year.  
"Making it this far has made us feel proud to be a Panther, we had worked so hard, so it felt like all of our hard work finally paid off," sophomore Amber Davis said. "It's amazing how far we've come this year. From the start I knew there was something special with this team, and we have continued to prove our hard work and dedication, redefining Plant cheer's precious reputation." 
Newly joined coach of the team, administrator Eric Vance was present this season to witness how far the team progressed.  
"Making it this far in competition was super exciting," Vance said. "Seeing those girls' reactions on their face and seeing the reaction on coach Gorman's face really brings the spirit. We made history. We've gone farther than Plant cheer has ever gone before: we went to nationals; we killed it at States, fifth in state and top 25 in the nation. We killed it." 
Team captain and senior Gracie Mcnulty said she feels accomplished and happy with how the team and season turned out.  
"Being on this team has taught me a multitude of lessons but I believe that throughout the season I have learned maturity," Mcnulty said. "Being captain, I was faced with problems and issues that needed to be handled in a mature way and with the help of my coach I learned that. Making it to nationals has been a great achievement for PHS cheer and is one of my favorite memories."