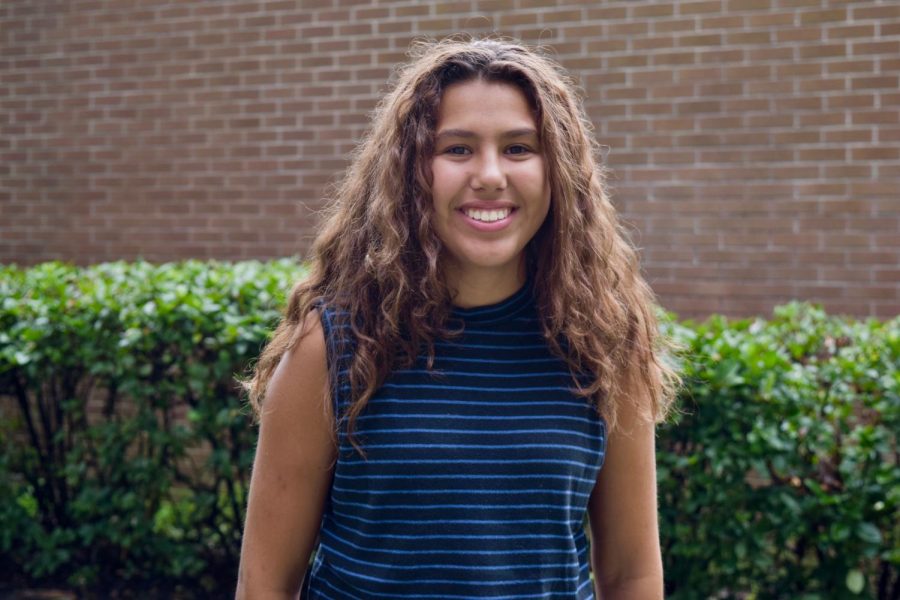 Gracen Rivera is a senior on the Pep O' Plant newspaper and is the co-Photography Editor. This will be
 her third year on staff. Outside of newspaper, Gracen is a part of the Florida Museum of Photographic Arts 
Teen Council as well as a member of the Best Buddies and Special Olympic Clubs. For Special Olympics she is the 
basketball
 coach of the team as well as on the 
clubs'
 advisory board
.
 Outside of school, her favorite activities include spending time with her family and new dog Sammy, who she rescued from the humane society over 
quarantine, 
as well as 
going to the beach and skateboarding with her friends. She also (obviously) enjoys doing photography. Gracen is looking forward to
 another amazing year on staff. 
Gracen Rivera, Photo Editor
Apr 16, 2020

How to Make a Mask

(Story)

Feb 28, 2020

Doing it for kicks: boys soccer

(Media)

Feb 12, 2020

Basketball falls to Sickles

(Story/Media)

Dec 03, 2019

From Season to States

(Media)

Nov 08, 2019

Volleyball defeats Wharton

(Story)

Nov 03, 2019

Volleyball defeats Windermere

(Story/Media)

Sep 09, 2019

JV football falls to Jefferson

(Story)

Sep 06, 2019

Plant adds five new teachers

(Media)

May 22, 2019

Varsity football gains experience at Jamboree

(Media)

May 10, 2019

Lacrosse teams lose to Berkeley

(Story/Media)

May 08, 2019

Student becomes finalist for the Cadet of the Year Award

(Media)

May 08, 2019

Students perform at talent show for suicide prevention

(Media)

May 01, 2019

Boys lacrosse lose in playoffs

(Media)

Apr 19, 2019

Varsity girls flag football team plays against Sickles

(Story/Media)

Feb 26, 2019

Teachers perform at Faculty Idol

(Media)

Jan 31, 2019

Varsity basketball defeats Sickles

(Story/Media)

Nov 02, 2018

Student shares story, perspective as ROTC member

(Media)

Nov 01, 2018

Pep O' Plant staff tries experimental Oreo flavors

(Media)

Nov 01, 2018

Accident alters teacher's perspective

(Media)

Oct 28, 2018

Student shares story and perspective as an ROTC member

(Media)

Oct 24, 2018

Armature Works attracts students

(Media)

Oct 22, 2018

Swim defeats Wharton

(Story/Media)

Oct 21, 2018

National Art Honors Society designs club shirts

(Story/Media)

Oct 19, 2018

Students accepted to Dali fashion program

(Media)

Oct 03, 2018

Varsity volleyball defeats Wiregrass Ranch

(Story/Media)