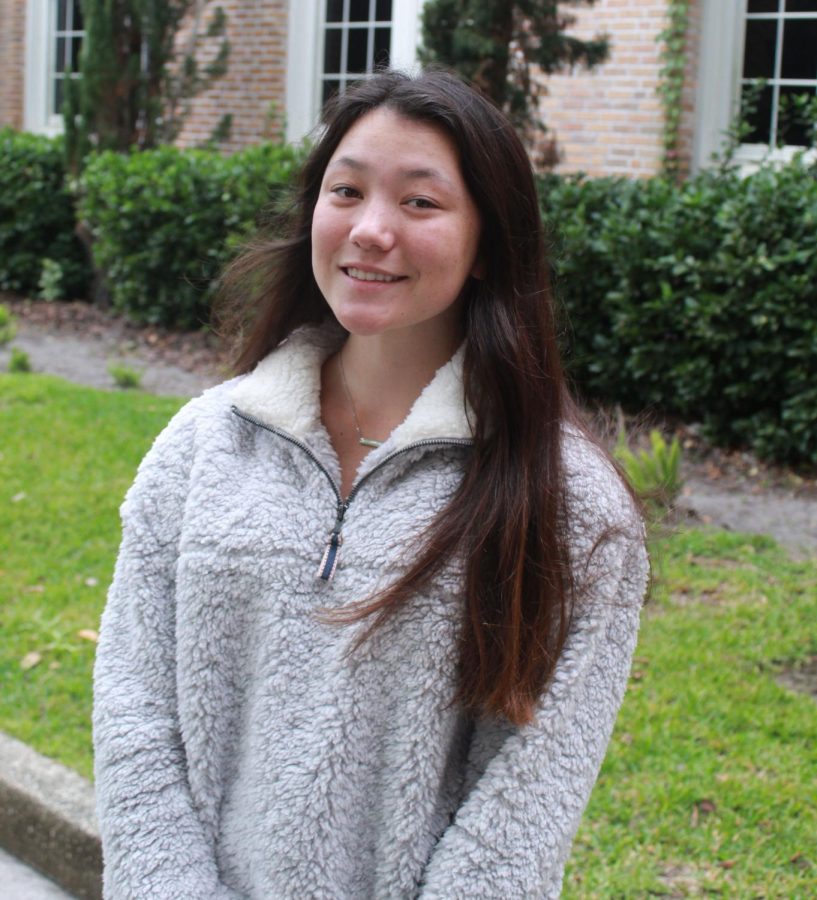 Lauren Azevedo is a junior on the Pep O' Plant staff. She enjoys spending her free time driving around with her friends and listening to music. Lauren finds herself driving to the beach often
.
 Her favorite beach to go to is 
Pass-A-Grille.
 After school, her activities consist of playing with her dog
 and watching Netflix. 
Lauren's favorite restaurant is Chick
-
Fil
-
A. Her favorite item on the menu is the beloved spicy chicken sandwich. 
When Lauren isn't at the beach, eating Chick-Fil-A or hanging out with her friends, she finds herself watching YouTube and taking naps. 
Lauren Azevedo, Staffer
Oct 21, 2020

The new game Among Us is rising in popularity

(Story)

Oct 13, 2020

Shawn Mendes' new song is ethereal

(Story)

Sep 29, 2020

The Ban on TikTok is Uncalled For

(Story)

Sep 17, 2020

E-Learning Q and A

(Story/Media)

Sep 16, 2020

Canvas Complaints and Confusion

(Story/Media)

May 06, 2020

How using social media during quarantine can negatively affect you

(Story)

Apr 21, 2020

What quaranteens are doing to keep themselves entertained

(Story/Media)

Mar 06, 2020
Mar 05, 2020

About 12 questions with Michael Messano

(Story/Media)

Feb 21, 2020

Tryout Q and As

(Story/Media)

Feb 14, 2020

Valentine's Day spreads the love

(Story/Media)

Jan 14, 2020

Lindsey Meyer Q and A

(Story/Media)

Dec 20, 2019

Teacher moves on to instruct university

(Story/Media)

Dec 19, 2019

"Enchant" is highlight of the holiday season

(Story/Media)

Dec 13, 2019

Harry Styles "Lights Up" fans with new song

(Story/Media)

Dec 09, 2019

Athlete of the Week: Trevor Haire

(Story/Media)

Nov 21, 2019

Interview with mathlete Junhao Zhang

(Story/Media)

Nov 18, 2019
Nov 16, 2019

Luke Combs returns with another noteworthy album

(Story/Media)

Oct 31, 2019

What concert should you go to?

(Story)

Oct 21, 2019

Halloween Horror Nights raises the bar again

(Story)