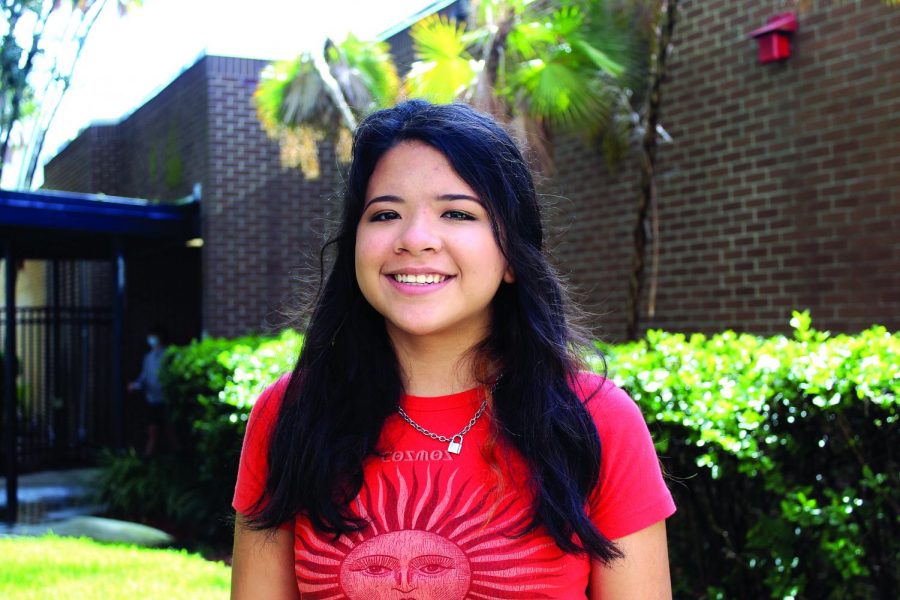 Izzy Antilla is a junior and features editor 
for the Pep O' Plant newspaper, being her second year on staff she looks forward to accomplishing her goals as an editor, like expanding our coverage. Outside of the classroom she en
joys being a group leader in her community service group at the YMCA and hanging out with her friends and family. 
Izzy has the most fun watching Netflix and eating her favorite food fries and ketchup. Some of her favorite Netflix shows are 
Glee, Grey's Anatomy, and You but she is currently watching Dexter. Overall, she looks forward to another great year on staff, even if Ava bullies her. 
Izzy Antilla, Features Editor
Oct 30, 2020

The Top Five Worst Halloween Candies

(Story)

Oct 30, 2020

The best and worst of Halloween candy

(Story)

Oct 30, 2020

Halloween Costumes From 2020 Culture

(Media)

Oct 08, 2020
Oct 08, 2020
May 18, 2020

What is good and bad about the new AP exams

(Story/Media)

May 18, 2020

How to stay in touch while you're in quarantine

(Story/Media)

Apr 17, 2020

Untreated side effect

(Story)

Feb 18, 2020
Jan 13, 2020

Marine Monday, Marine Funday

(Story/Media)

Jan 10, 2020

Student receives National Honor Band

(Story/Media)

Jan 08, 2020

To like or not to like

(Media)

Jan 08, 2020

No likes, no interest

(Story/Media)

Dec 19, 2019

A terrible three weeks

(Story/Media)

Nov 04, 2019

To bee or not to bee

(Story)

Oct 28, 2019

Teacher speaks of time working abroad

(Story/Media)

Oct 25, 2019

Margaret to Margaret

(Story)

Oct 22, 2019

Event held to support breast cancer survivors

(Story)

Oct 11, 2019

Self-care: mental health, not facemasks

(Story)

Oct 08, 2019

Students tour Tampa Museum of Art

(Story)

Sep 25, 2019

Climate change march held at city hall

(Story)

Sep 23, 2019

When painting clothes, money flows

(Story/Media)