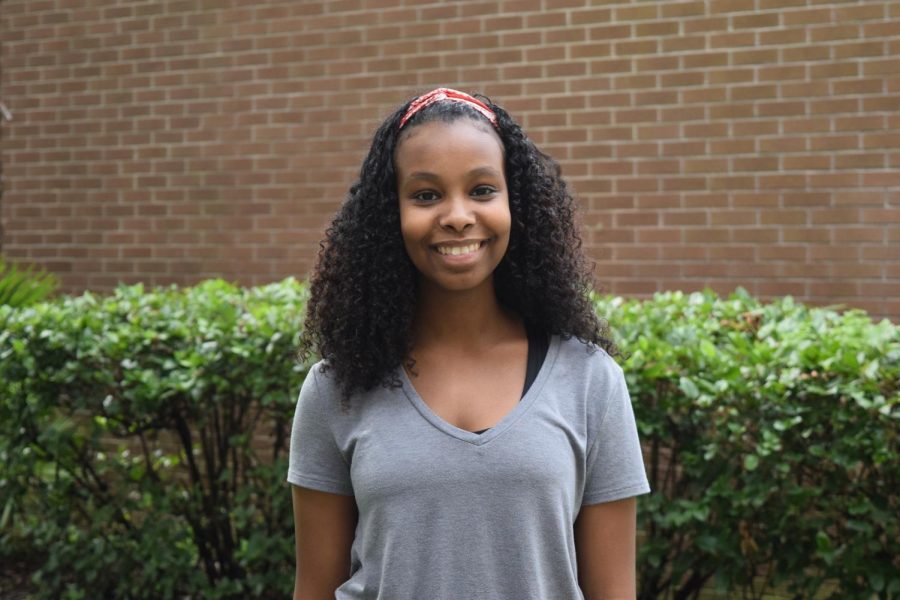 Salena 
Kahassai
 is a junior and is 
the news editor of the 
Pep O' Plant
. 
She is the most loved and most elite person on staff. 
This will be her second year on staf
f. In her free time, Salena enjoys going on long drives, listening to music at an obnoxiously loud 
volume, trying new restaurants and hanging out with friends
. 
Salena loves animals and has a dog named Sophie and 2 kittens, Baxter and Nova. When she's not sitting at her laptop, she can be found annoying her frie
nds
, yelling at Sam in third period,
and s
pending too much time on her phone
(
ig
 and snap: 
salenakahassai
). 
She looks forward to an interesting and successful year with the Pep O
'
 Plant!
Salena Kahassai, News Editor
Nov 09, 2020

President and vice president-elect address the nation

(Story)

Nov 01, 2020

Presidential nominees campaign in Tampa

(Story)

Sep 23, 2020

Passing of supreme court justice results in conflict within Senate

(Story)

Sep 21, 2020

Salena & Sam's Cooking Show: Avocado Toast and Whipped Coffee

(Story)

Apr 24, 2020
Apr 16, 2020

Timeline of the Sanders campaign

(Story/Media)

Mar 12, 2020

"His sweetness and his ever-present smile will never be forgotten"

(Story/Media)

Mar 04, 2020

Girls basketball makes it to states

(Story)

Feb 28, 2020

Doing it for kicks: girls soccer

(Story)

Feb 13, 2020

Resource officer retires after 11 years at Plant

(Story/Media)

Jan 23, 2020

School gathers in prayer to honor student

(Story/Media)

Jan 14, 2020

Caught in the stars

(Story)

Dec 12, 2019

Athlete of the Week: Hayden Judge

(Media)

Dec 03, 2019

Cats and dogs and chickens, oh my!

(Story/Media)

Nov 15, 2019

Talk birdie to me

(Story)

Oct 04, 2019

Pawbucks goes green

(Story)

Sep 21, 2019